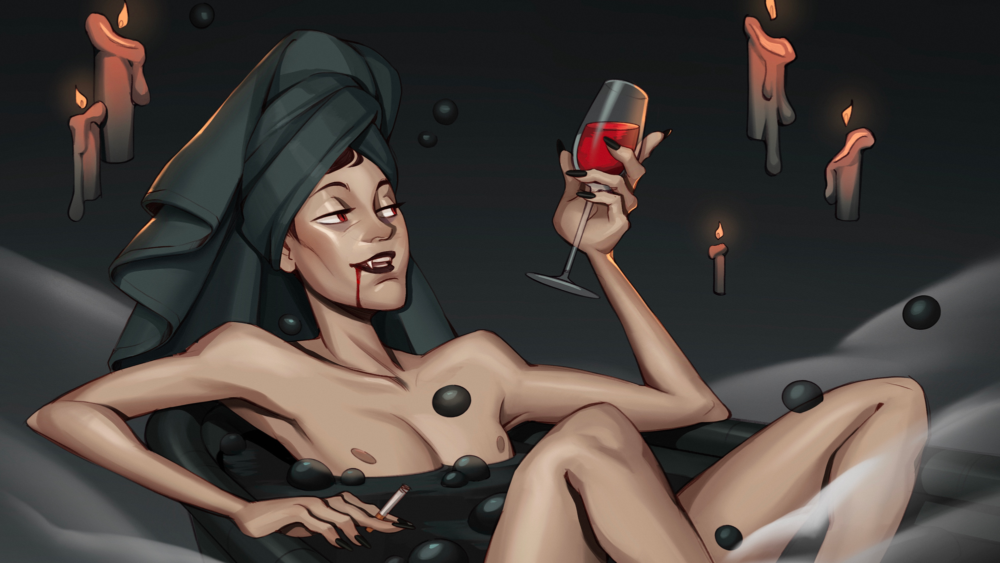 The Art Department is all about community and connecting creatives to the industry. The Next Stage plays a crucial role in this and is the place where artists to watch get their moment to share which artistic forces drive them.
The artists confirmed for the Next Stage are Iris van Hassel, Veerle Zandstra, Molly Heady Carrol, Tim van Galen and Puck Paassen.
Puck Paassen is an adolescent woman who doesn't know how the world works but she's trying her best. In an attempt to finding the answers she puts herself in other people's shoes through illustration and animation. Her fictional characters get up to all sorts of trouble and every scenario has multiple sides. Puck reflects, normalizes and entertains with her stories.
She might not have found the answers yet on how to be an adult, but who has?! Her work definitely makes us feel like we're not alone in figuring everything out.
Iris van Hassel is a visual development artist and illustrator with a feeling for the whimsical and magical, who loves to incorporate traditional materials like ink and watercolor into her work. She graduated from the University of the Arts Utrecht in design for animation and has worked on various animated films, children's books and graphic novels.
Tim van Galen is a Utrecht based Dutch concept artist and character designer. He recently graduated from HKU and now works at a digital art studio called Goodname. He loves to create characters and worlds that are fun, funny and fantastical. In addition to that he enjoys traditional media and likes to display his artwork in a tangible way, for a more immersive viewing experience.
Veerle Zandstra is a concept artist and illustrated who started her career at Media Monks where she worked on projects for clients such as Riot Games, Netflix and Google. Recently she has decided to leave her in-house position and to shoot her shot on becoming a freelance artist, focussing on stylizes character design.
Molly Heady-Carroll is an Irish-born 2D artist and animator who graduated from the University of Arts Utrecht with a Masters Degree in Game Art in 2014. Since then she has co-founded Arcane Circus, the game studio behind 'Crap I'm Broke' and 'Zenibeats'. Molly freelances for clients such as Netflix, Universal Pictures, Night School Studios, BBC, Impact Gameworks and Anikey Studios.
Lino Drieghe is Belgian concept designer with a primary skill in creating environment and vehicle concepts and designs. Clients include various companies and individuals such as Alderac Entertainment Group, DeviantArt, Fabrique Fantastique, Fantasy Flight Games, I Got Games, amongst others. He is currently working as a 2D Arts instructor at Digital Arts and Entertainment and as a freelance artist.
Imagery from left to right: Puck Paassen, Iris van Hassel, Molly Heady Carroll, Veerle Zandstra, Tim van Galen Lino Drieghe. Header image: Veerle Zandstra
THURSDAY 20 APRIL | TAD 2023
STAGE 2
12:30 – 12:45 Puck Paassen
12:45 – 13:00 Iris van Hassel
13:00 – 13:15 Tim van Galen
FRIDAY 21 APRIL | TAD 2023
STAGE 2
12:35 – 12:50 Veerle Zandstra
12:50 – 13:05 Molly Heady-Carroll
13:05 – 13:20 Lino Drieghe