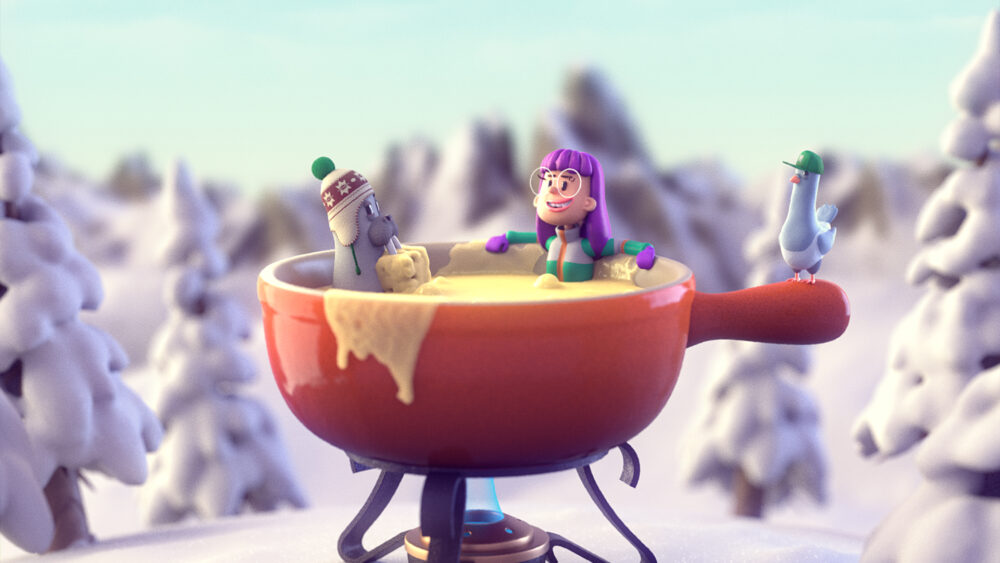 An artist? A studio? Well, in the case of Neil Stubbings, he's both! Neil has  a great deal of experience in a wide array of tasks and styles. From motion-designing TV show openers to directing a dozen actors in a green screen studio, he has done it all! During The Art Department Eindhoven we are very excited to have him on our stage for a talk and demo, arranged by our dear partners at Maxon.
Neil is a director and designer known for his spirited character design and environment styling, alongside his unique sense of humor and attention to detail. As a director, designer, epic storyteller and skilled technical CGI animator, Neil masterfully blends classic cartoon spirit with 3D modelling to create a classic and timeless result.
His signature comic wit extends across his body of work, from internationally acclaimed short films including "Sunday" to commercials for BMW, Redbreast Irish Whiskey and Kinsale Shark winning "Truckin'" for Swiss bag producers Freitag.
He loves to tell great stories and he can't stop thinking about funny characters in weird situations. Character design and storytelling are his great passions. He spends most of my remaining free time creating animated short films that are screened at numerous festivals around the globe.
We can't wait to hear more about his characters and process during The Art Department. This talk and demo are made possible by our sponsors at Maxon.