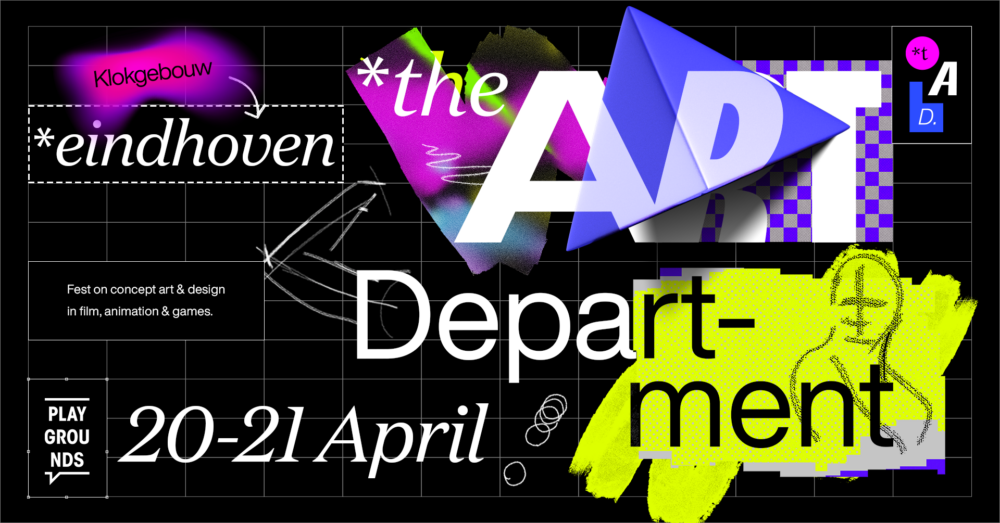 20 April 2023 - 21 April 2023 (Event has ended)
Regular 2-day ticket
SOLD OUT
Regular 1-day ticket
SOLD OUT
Educational 2-day ticket
SOLD OUT
Educational 1-day ticket
SOLD OUT
Fest on concept art, design and craftsmanship in film, animation and games. This spring we'll take over the industrial venue Klokgebouw again with a program packed with artist talks, demo's, a free expo, screenings, live sketching sessions, portfolio reviews, recruitment and so much more! A playground for the creative industry.
We've had the pleasure to welcome industry greats such as Aaron Blaise (The Lion King), Carter Goodridge (Despicable Me), Loish (Horizon Zero Dawn), Peter De Sève (Ice Age), Borja Montoro (Moana), but also amazing concept artists, VR heroes and world builders like Jama Jurabaev (Ready Player One), Anne Laure To (Arcane) and FX Goby (Back to the Moon) on our stage.
Great news! Alongside the amazing on-site program we're also hosting two one-day workshops with none other than Beatrice Blue! Secure your place here.
Check our line up here ⬇️