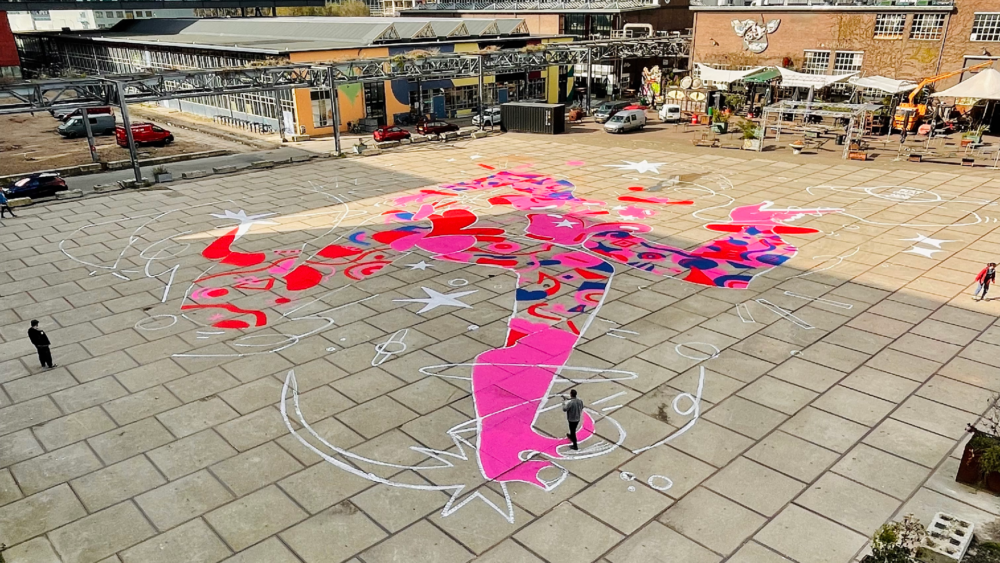 "Our events connect education and creative professionals to the creative industry, but we also want to show a wider audience what is happening in the field of design for film, animation and games. We realize this by organizing free-to-attend exhibitions, including the sets of the animated film Oink and the outdoor expo with beautiful illustrations and characters by Dani Diez. But we also really wanted to do something with the Ketelhuisplein. We asked Tosca to design and execute a new work for this. It will be finished in a week!" – Leon van Rooij and Suzanne Rietdijk, the directors and curators of Playgrounds.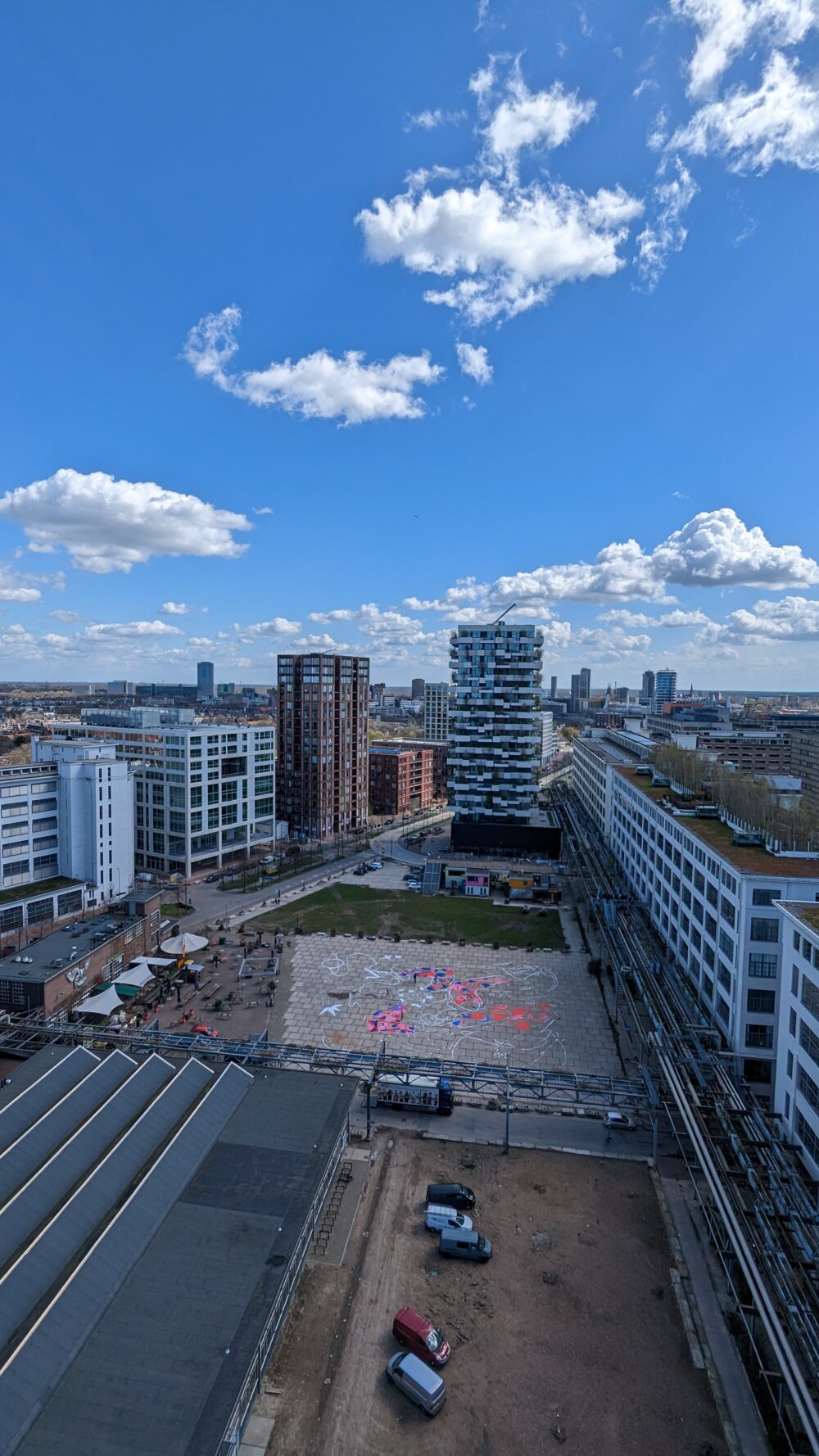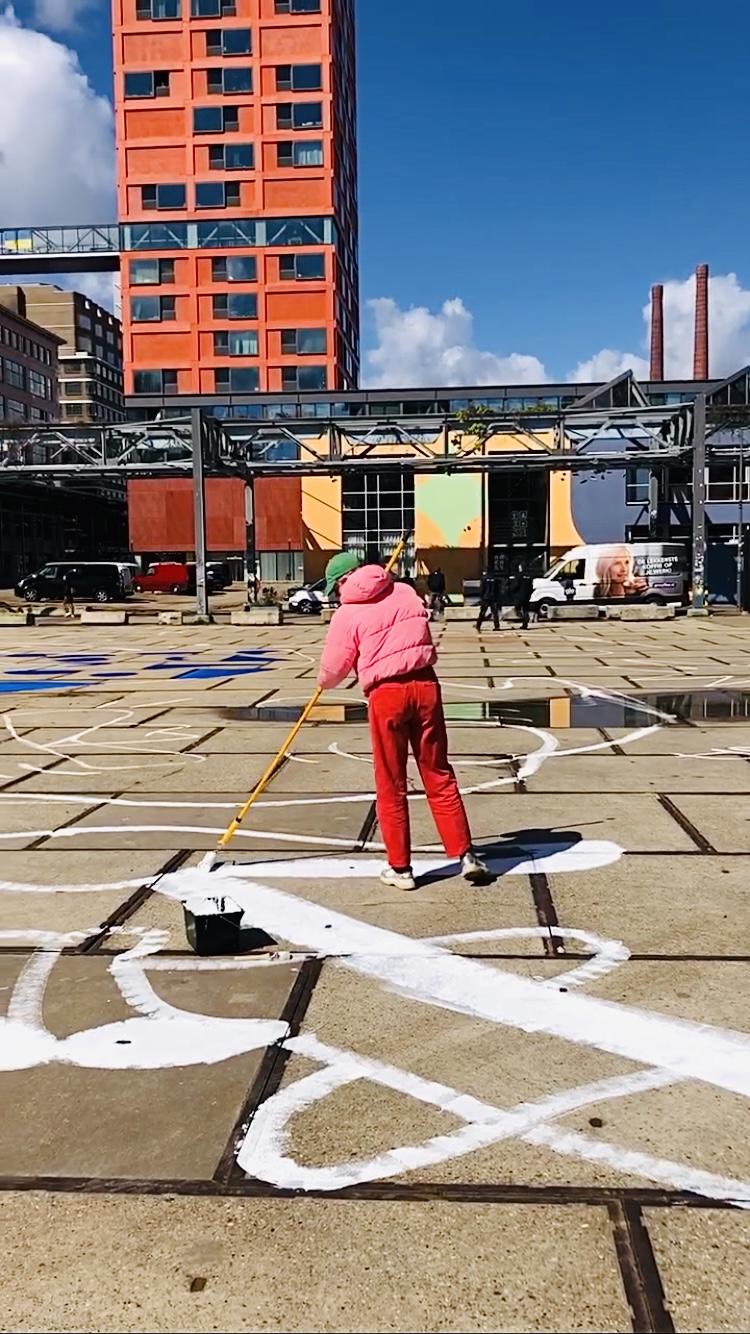 Tosca made the design for the Ketelhuisplein together with Next talent Niek Vergeer, former Next talent Juliana Erazo, Jill Heesbeen and Rob Worst. The theme of her work is 'Playgrounds universe' – a universe of creativity full of characters, objects and shapes that refer to the creative process and what Playgrounds stands for.
Over the next week, she will be painting briskly along with dozens of animators and illustrators who have volunteered. The painting will be on display until 30 April.