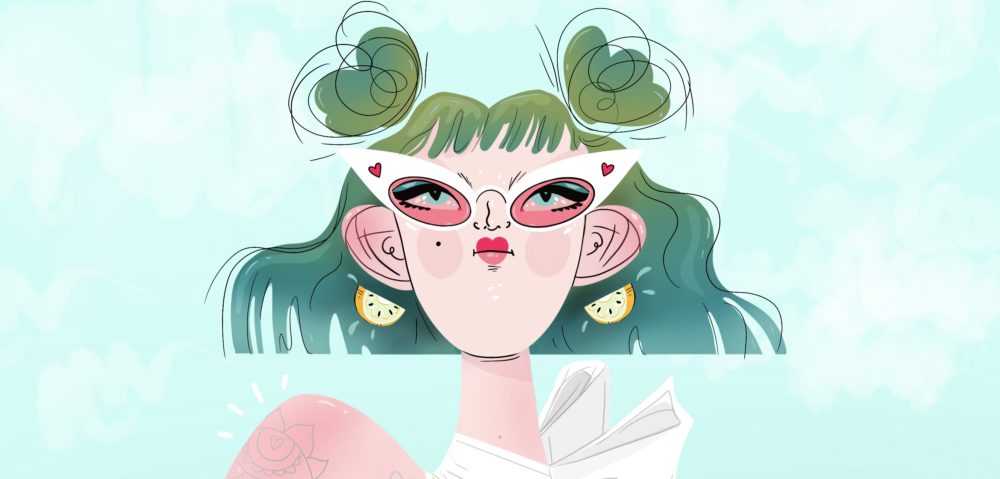 Tosca van der Weerden is a 23 year old illustrator and animator based in Breda. Her bold and colorful style reflects her vision of an inclusive society in which everyone can be who they want to be and do what they want to do, without harming others. Tosca has been selected for the Next Talent program, 2020-2021.
Tosca's work is character-focused, featuring fierce and fearless women. Viewers often comment that they feel empowered by her work, as it feels like looking in the mirror. The graphic characters inspire to speak up about what you stand for and stand out in any way you want to. It's a quality that has been noticed by many clients, including Amnesty International.
Besides working as an illustrator, animator and running an Etsy shop, Tosca works as a teacher's assistant / producer at art academy AKV|St.Joost, the same academy where she studied illustration before getting her master's degree in animation in 2018.
"Illustrator and animator Tosca van der Weerden has submitted a very clear application with a very appealing and strong motivational video. She has a clear focus on her business development and asks substantively topical and abrasive questions. In recent years she has managed to attract interesting clients such as Amnesty with a distinct style and signature. She is enterprising and eager, and also knows well what she cannot do yet. In addition, she has a very open attitude and looks for collaborations in a very organic and natural way, also outside her genre. She investigates and questions urgent and current themes such as gender and diversity issues in a completely unique way. We are convinced that Tosca can really make an impact and bring about change through her work and her questions. In addition, we consider it a plus that Tosca is very consciously involved with its audience." – the partners in Next