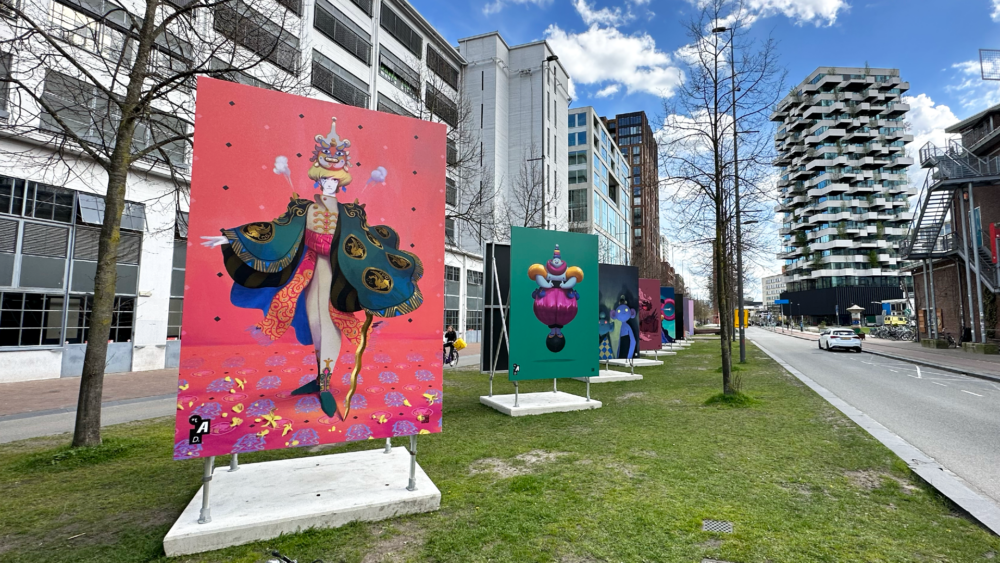 Welcome to our outdoor expo, right on the doorstep of Klokgebouw! Our special show-case of the wide range the works and designs of an artist can take. At TAD2023 our special guest is the amazingly talented Dani Diez. A mostly self-thought artist who has worked for names like Dreamworks, Disney and Nickelodeon, Dani Diez is an art director with a bold, unique and colorful style.
In many ways, Dani Diez is a perfect example for the diversity of styles and media in which artists can work nowadays. He often combines materials and works in different media to tell stories in the most captivating and convincing way.
Browse through his works, explore them in detail and enjoy the sun in this free outdoor expo!