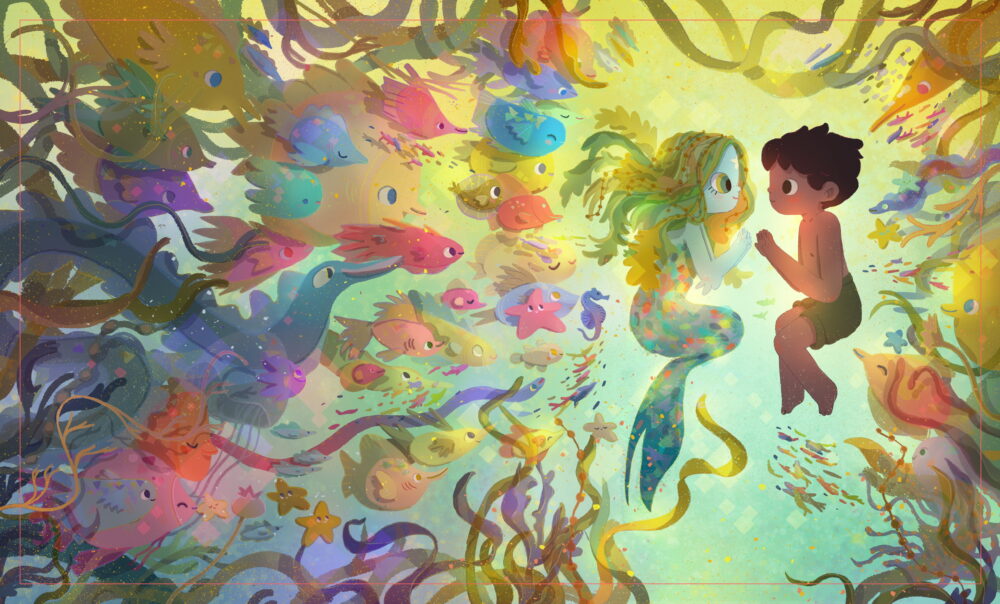 We met author, illustrator and art director Beatrice Blue  back in 2020. She first joined us for a demo during our first online fest. And then, again, for an artist talk during our online festival Blend. For this year's edition of The Art Department Eindhoven we will finally see and hear her in person, on the Klokgebouw stage. And we can't wait!
Beatrice Blue is an illustrator, art director and visual development artist in love with magic, forests, colours and potions. She works on animation movies and illustrates books.  She has collaborated with Dreamworks TV, Hasbro, Harper Collins, Nickelodeon, Square-Enix, Lonely Planet and Procreate, among others.
Recently she collaborated with Apple TV+ for Wolfboy and the Everything Factory and has collaborated on an exciting upcoming feature film for Dreamworks Animation that will be released by the end of this year.
She is the author of the children books "Once Upon a Dragon's Fire", "Once Upon a Mermaid's Tale", "Once Upon a Witch's Broom" and the critically acclaimed "Once Upon a Unicorn Horn". She also wrote "Wonder, the art and practice of Beatrice Blue".
We can't wait to hear about all these projects and the creative process behind them, during her artist talk for TAD Eindhoven 2023.