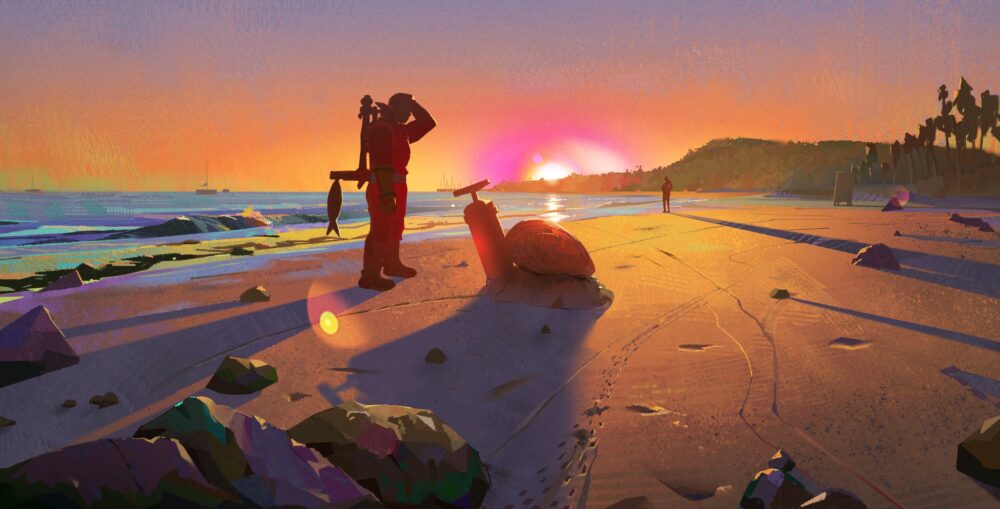 Angela Sung is an artist who creates a new universe by combining two existing worlds. She is known for finding spectacular ways of integrating traditional painting techniques into her digital work. Angela's style is unmistakable and we're thrilled to learn more about it during her time in Eindhoven!
From beautiful plein-air pieces to digital designs for feature films, Angela's work is everywhere. Think for instance at Kipo and the Age of the Wonder Beast TV series, where she was an art director, the film Bad Guys on which she worked as a visual development artist, or Legend of Korra for which she created background designs and also worked as a painter.
Angela has also taught courses at Concept Design Academy and co-runs Warrior Painters which is a group of artists that organise plein-air painting sessions.
Aside of enjoying her artist talk, you can catch Angela working in the Artist Studio as well as signing prints in the Art Market.