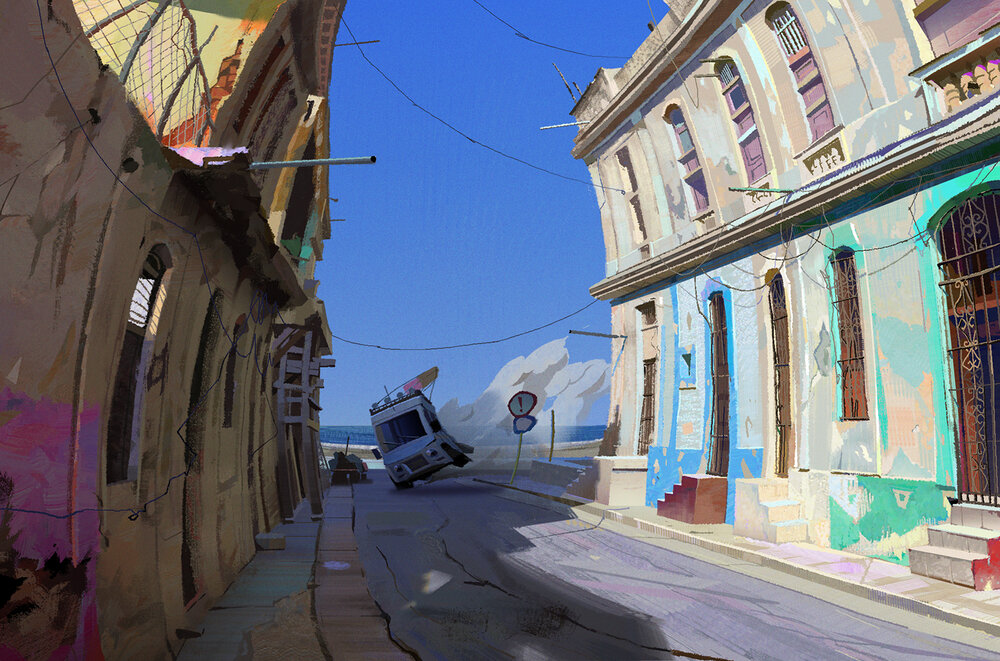 A plein-air painter who works in animation, Angela finds ways to apply what she learns from practicing traditional paintings to her digital work. She has shared her learnings to many students in the US, Mexico, China, Australia, Spain, the Netherlands and beyond.
She has worked on Kipo and the Age of the Wonder Beast as the Art Director Kungfu Cooking Girls as the Environment Art Lead and on Legend of Korra and Voltron as a Background Designer and Painter. She has taught at Concept Design Academy and co-runs Warrior Painters which is a group of artists that organize plein-air painting sessions.
This painting legend did a live interview and demo at The Art Department 2020 the hybrid edition. The demo was made possible by our principle sponsor Procreate.