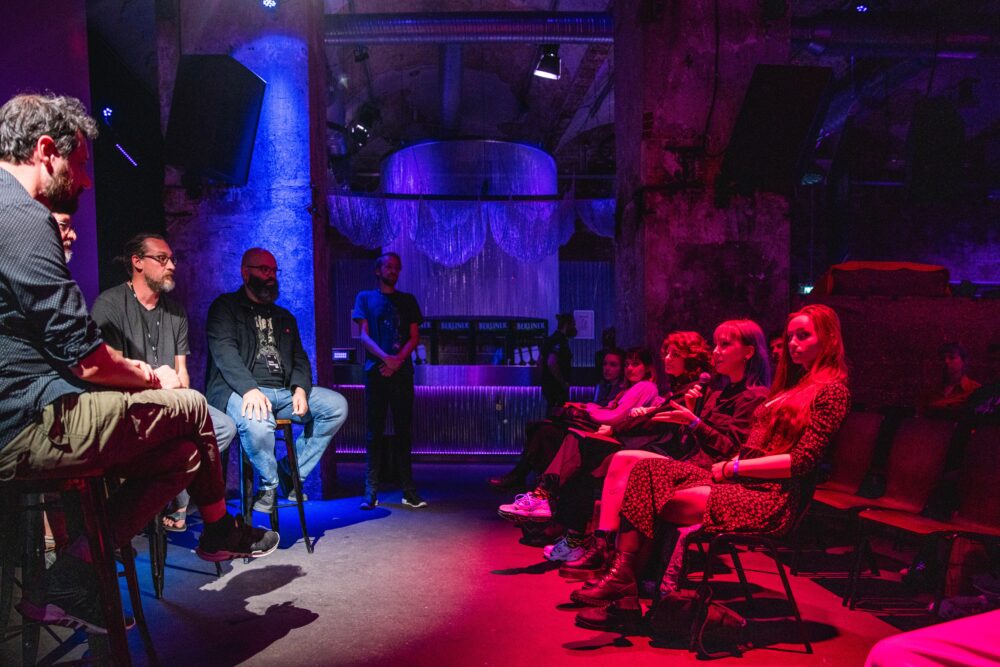 Art education has evolved considerably in the past years. It has become increasingly easier to find and follow independent courses, often provided by the artists the students look up to. The online environment has also made it easier for people to arrange their own curriculum and learn at their own pace. Workshops and masterclasses provide good opportunities of interaction while also learning specialised techniques.
But what does this mean for the industry and art schools in general? Is it still better to choose for traditional education or should art enthusiasts better try to pick their own courses and programs from the variety the art community has to offer? In this panel discussion, we will investigate some of these issues.
Mackenzie Fincham is an American-Dutch animator director and illustrator living in the Netherlands. Her aesthetic is different and exciting. In 2021 she graduated with honors from St. Joost School of Art and Design with her animated short film Waan(Beeld), which was awarded with the Jeroen Bosch Ziekenhuis Award and the Playgrounds Student Award 2022. Last year she did the art direction for the short animation Fly.
German sculptor, animator and illustrator Erik Staub has been working in the industry for more than 35 years and has been teaching for over 2 decades.
Also joining the panel is Dirk Lambrecht, coordinator of the major 3D animation at Digital Arts and Entertainment at Howest and Radu Teodosescu, game designer and instructor at BUAS.
The panel discussion are going to be moderated by Playgrounds friend, creative consultant, art book designer and publisher Spiridon Giannakis. He has been working in print media since 2006. Starting in 2017 with Even Mehl Amundsen's TEGN he focused on creating artbooks, combining his skills with his passion for art. Since then he also helped other artists, like Abigail Larson, Björn Hurri, Bastien Deharme, and many more, to publish their work by designing their artbooks and managing the crowdfunding campaigns. His latest project is Convoloot, a platform entirely focused on conversations and interviews with industry professionals and community leaders.