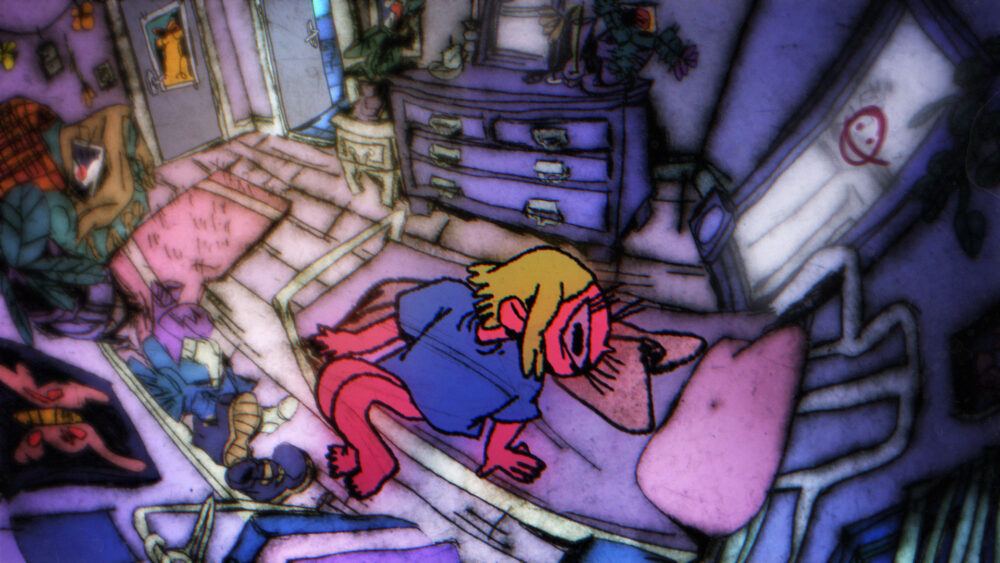 Mackenzie Fincham is an American-Dutch animator and illustrator living in the Netherlands. Her aesthetic is different and exciting and thus a very good fit for the Next Talent Program.
In 2021 she graduated with honors from St. Joost School of Art and Design with her animated short film Waan(Beeld), which was awarded with the Jeroen Bosch Ziekenhuis Award.
Mackenzie finds her own work the most compelling when it's expressive, colourful and connects with the viewer. She strives for her audience to identify with the surreal, but uniquely human narrative that she provides. She has also found a love for grittiness and texture, which gives her work tons of flavor and depth. She likes a raw edge and tries to see things from different (fish-eyed) perspectives.
Mackenzie sees a lot of potential in the horror genre and the nuance it can bring on topics like self-exploration and mental health. The genre translates misunderstood and often intangible subjects to tangible monsters and dangers for the audience to fear (and therefore, understand). She pairs these narratives with bold colors and layouts which guide the viewer's eye fluidly through the story. Mackenzie is currently working as an art and animation director for an Ultrakortproject, funded by the Nederlands Film Fonds.