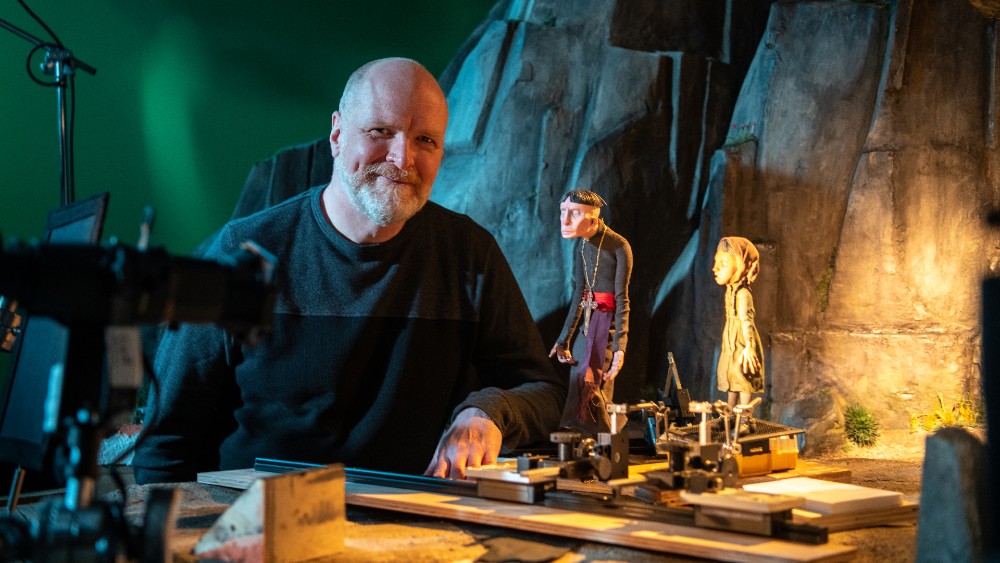 Curt Enderle has astonished both the theatre and cinema worlds with his art direction and set designs. He has worked as a production designer for Oscar winner for Best Animated Feature Guillermo del Toro's Pinocchio. The  production design has also been honoured with a nomination for Best Animation Production Design by the Art Directors Guild, the Annie awards as well as the BAFTAs. We can't wait to hear more about this process at TAD Eindhoven!
Aside of Curt's work for Pinocchio, you might also know him from his collaboration on the art direction of  Wes Anderson's Isle of Dogs. In 2001 he was won an Emmy Award for his art direction in the stop-motion animation sitcom Gary and Mike.
He was a set designer for ParaNorman and art director for the animated feature The Boxtrolls, both of them produced by Laika Studios.
Impressive collaborations, award-winning work, heart-warming projects, all the reasons we can't wait to listen to Curt Enderle's talk on the Klokgebouw stage. He will cover highlights from his career as well as specific insights from working on Pinocchio.
In addition, on Friday evening Curt will also join us for a Q&A following a screening of Pinocchio in NatLab.