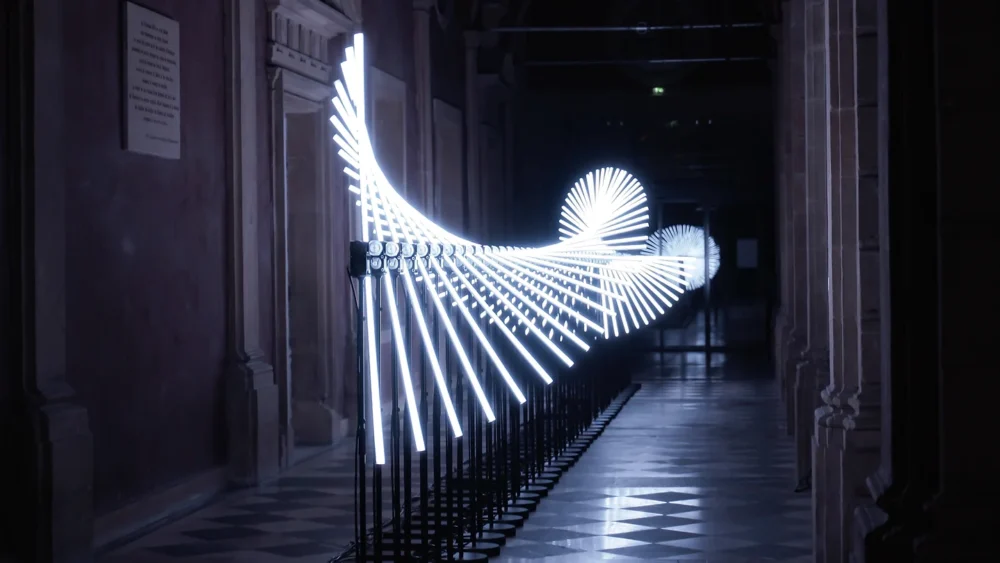 The Art Department experience doesn't end with artist talks and demos. We're bringing an entirely interactive installation named 'Flux' to Het Klokgebouw. Flux is an installation by the artistic collective Scale. The public is in control of the movements, the light and the sound, with a simple and intuitive interface.
Flux is composed of 48 dynamic light lines, 1.5 m long, spaced 40 cm apart, motorized and controlled in real time. The formal multiplication of these lines coupled with micro variations of phases, temporal delays, speeds and amplitudes allows us to sculpt a 20m long object, alive and evolving.
This installation will be interactive for the public throughout the day. Twice a day there will be a light show with Flux.
Thu 20 April
13.00-13.05
17.10-17.15
Fri 21 April
12.45-12.50
17.00-17.05
Click here for a little preview