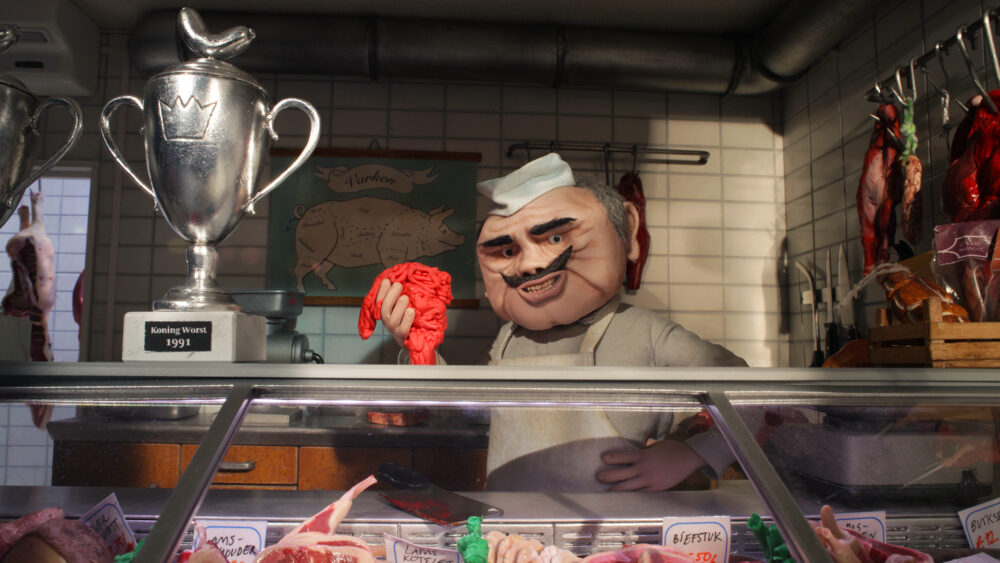 Mascha Halberstad is a director specialised in narrative animation. She was the first director to win a Golden Calf for 'Best Film' with a stop-motion movie. We can't wait to hear more about this at The Art Department this year!
Director Mascha Halberstad attended the ArtEZ Art Academy in Arnhem. She made animations for several feature films, including Taking Chances (Berlinale Generation 2012) and How To Survive.
In 2012 she directed the short animation film Goodbye Mister de Vries. That year she also made the 13- episode animation series Picknick with Pie adapted from Thé Tjong-Khing's books, which was broadcast by the VPRO and awarded the Cinekid Kinderkast Fiction – Jury prize 2013.
Her film Munya In Me won the Grand Jury Prize of the BANFF World Media Festival. In 2015, the Prodigy's Liam Howlett asked her to make a music video for the song Wild Frontier. After that she directed several short films, the series Fox & Hare and the hilarious The Great Hummimummi Christmas Special.
Her last film Oink won multiple awards and made a great impact within Dutch theaters. It was the first Dutch animation film that got selected for the Berlinale.
Together with producer Marleen Slot she build Holy Motion, a 600m2 animation studio where they animated Oink and where hopefully many more stop-motion films will be produced in the future.
During her talk at The Art Department, Mascha will share insights about creating Oink.