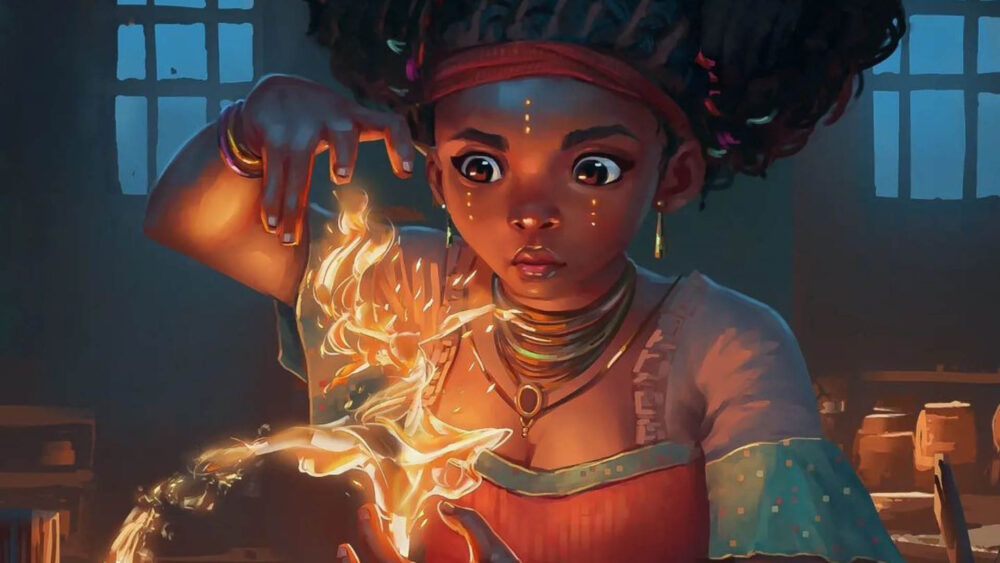 Based in Lagos, Nigeria, digital artist Godwin Akpan is a true testament of how far self-teaching and pure determination can take you.  The result? His comic books 'Iyanu' (created with his friend Roye Okupe) got picked up by HBO Max to be turned into an animation.
He has collaborated with Anthill, Youneek, Triggerfish and Silverrain Games in partnership with EA originals. Talking with Apex Magazine about the way he approaches his design, Godwin says: "It is often said that a picture is worth a thousand words. So, when I am creating my illustrations, I have to think like a writer. Whether I am creating characters or environment, I am constantly trying to think of the story surrounding the image I am creating. A big challenge is the temptation to create something completely new—something no one has ever seen. While that is possible, it is not always the best course of action. You don't ever want to alienate your audience, so while creating fantasy images, I always build upon what exists, so it is easily relatable. Instead of inventing a completely alien creature, why not take a common, recognisable animal and add your own little touch? For example, a unicorn: this is just a horse with a horn, but it's still a fantastic concept."
Working on Iyanu will be the first time for Godwin taking on the art director role. In an interview with The Hollywood Reporter he states that he doesn't believe in being tied down to a particular career path: "A couple of years ago, I thought comic art was cool and I thought that was what I was going to be doing. But then I moved on to concept art for films and now, I'm the art director for a show. Everyone is constantly evolving, and I hope that is what will happen to me."
During his talk at The Art Department Godwin will walk us through the process of Iyanu's development from a graphic novel to an animated TV series.