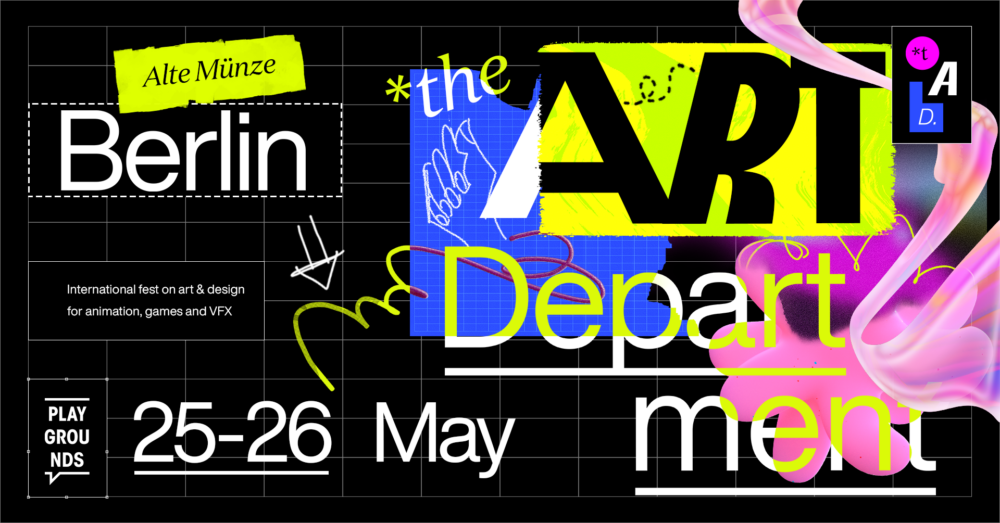 25 May 2024 - 26 May 2024
Berlin creatives, rebels and rascals, here we come! For the fourth edition of The Art Department Berlin we dive into the process of creating and put a spotlight on the artists that are responsible of designing worlds, characters and stories of some of the biggest productions.
Think: artist talks, demos, screenings, live sketching sessions, portfolio reviews, recruitment and so much more! A playground for the creative industry.
During past editions, we've had the pleasure to welcome industry greats such as Zeen Chin (Legend of the Cryptids, Kingdom of Death), James Baxter (The Lion King), Crash McCreery (Pirates of The Carribean), Carter Goodridge (Despicable Me), Loish (Horizon Zero Dawn), Peter De Sève (Ice Age), Angela Sung (Bad Guys), Borja Montoro (Moana), but also amazing concept artists, VR heroes and world builders like Jama Jurabaev (Ready Player One), Anne Laure To (Arcane) and FX Goby (Back to the Moon) on our stage.
Excited to join us? Limited Super Early Bird tickets are now up for grabs so be quick and secure your place for TAD Berlin 2024!