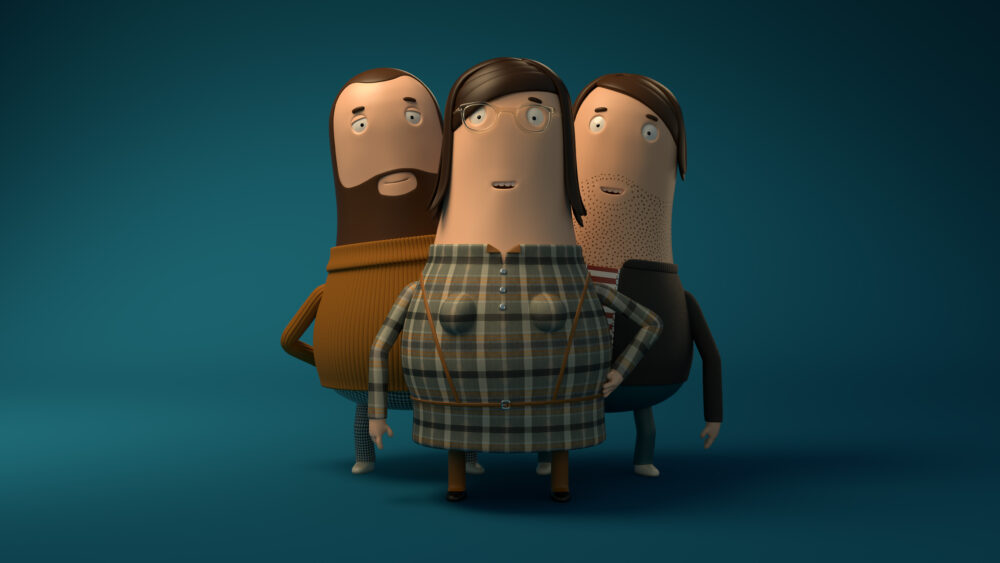 For more than decade, Job, Joris & Marieke studio has steadily engaged in the mission of conquering as many as different formats as possible while enchanting audiences worldwide. Their projects vary from short films, music videos, commissioned works and even tackled creating and publishing children books. Their short films have been screened at various film festivals all around the world gathering a series of prizes. In 2015 their short animation A Single Life got nominated for an Academy Award. We can't wait to welcome them back on our stage, a talk and demo made possible by our dear partners at Maxon.
Job Roggeveen, Joris Oprins and Marieke Blaauw met during their study at the Design Academy in Eindhoven. Although none of them studied animation, Job doing graphic design and Joris and Marieke: product design, they discovered a common passion for telling stories. So animation turned out to be the best medium for them, being the perfect combination of storytelling and designing.
Roughly speaking; Joris and Marieke work on the animation and storytelling and Job works on the illustrations and music.
Some of the projects they are best known (and loved) for are Ik neem je mee music video for Gers Pardoel – one of the most watched Dutch music video, A Single and A Double Life animated shorts, (Otto), The Tumblies children's series and the KLIK! Amsterdam 2014 festival leader. Their short Kop Op was also an International Emmy Award Winner in 2018. In 2022 they created a solo exhibition for Kunsthal Rotterdam.
We can't wait to hear more about their recent projects during The Art Department. This talk and demo are made possible by our sponsors at Maxon.