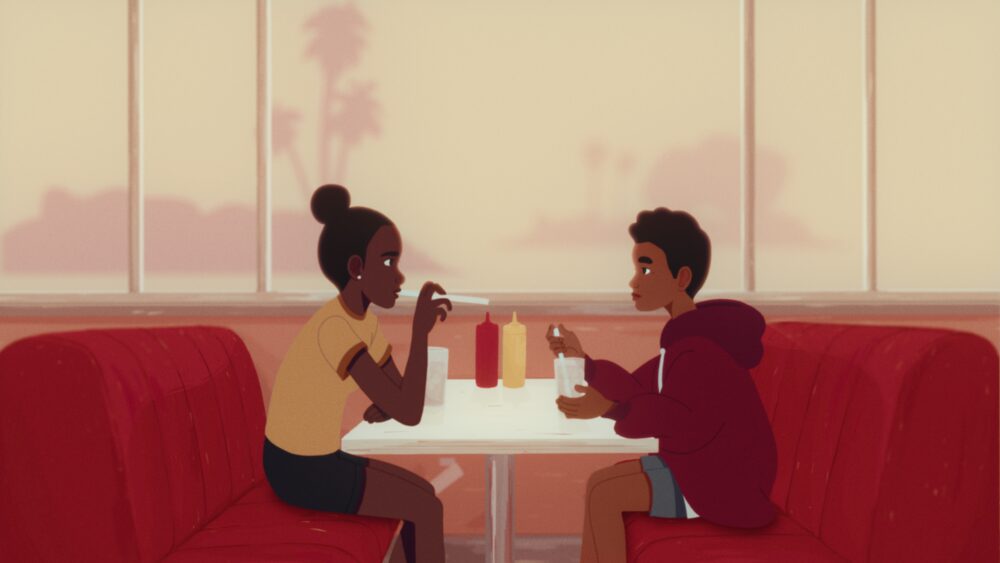 Robert-Jonathan Koeyers is a multidisciplinary artist and filmmaker. He studied animation at the Willem de Kooning Academy in Rotterdam where he graduated with an experimental film titled Here: A Visual Poem, which served both as a dense collection of visual research, as well as an abstract and poetic telling of the work that he would continue to make.
After receiving a Wildcard from the Netherlands Film Fund for his graduation film, he set out to write and direct his animated debut short film It's Nice Here, which would go on to have a world premiere in Cannes and get shortlisted for an Academy Award for Best Animated Short Film.
Throughout the years Robert-Jonathan has been using film, photography, animation, music, and other mediums to help turn his stories into deeply personal projects.
His work aims to unpack how his Blackness has shaped and molded him into the person he is, as well as exploring how the lived experiences of Black people can be told in an authentic and vulnerable way.
Robert-Jonathan currently lives in Rotterdam where he continues to write and direct short films, and works as a tutor at the Willem de Kooning Academy.