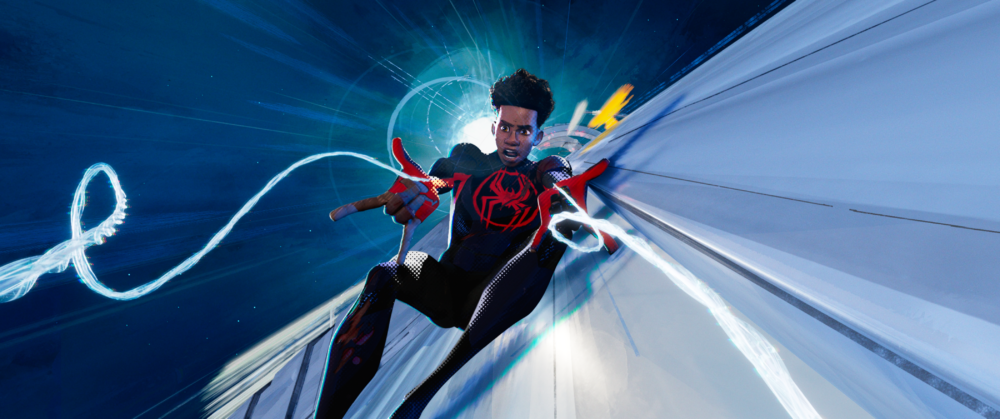 Definitely one of the most visually exciting feature animation films of 2023 Spider-Man: Across the Spider-Verse is the result of an amazing team effort. We are beyond excited to welcome to our Playgrounds In Motion Rotterdam journey some of the creatives that contributed to this masterpiece. Among them, Patrick O'Keefe, production designer at Sony Pictures and art department lead for Spider-Man: Across the Spider-Verse.
Toronto born but LA based Patrick O'Keefe's career has been a collision of timelines from across the art-verse, starting with graffiti, then studying animation at Sheridan College, painting at Emily Carr, followed by working in gaming. More recently he worked in the teams managing art direction and visual development on big Hollywood productions such as Spider-Man: Into/Across the Spider-Verse and Hotel Transylvania 3. Patrick has also worked as a concept artist for EA's Battlefield Hardline and Dead Space 2 & 3 video games as well as collaborating with Visceral Games, Mercedes, Blind Pictures among others.
O'Keefe has worked on award-winning virtual reality short films such as "Henry," which won an Emmy Award for Outstanding Original Interactive Program in 2016, and "Invasion!", which took home a Daytime Emmy in 2017.
Patrick has been a guest and audience favorite for several Playgrounds events in Breda, Amsterdam, Eindhoven and Berlin. In Rotterdam he will talk about the world-building and animation process of Across The Spider-Verse.
We can't wait to introduce him to the Rotterdam crowd for Playgrounds In Motion!