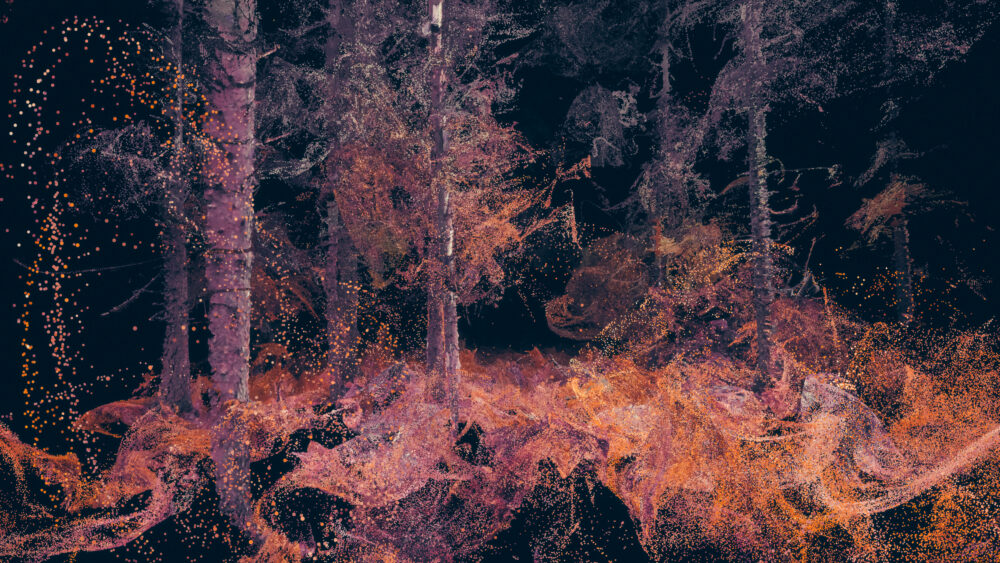 The ever genre bending award-winning studio Marshmallow Laser Feast employs a wealth of creative disciplines, from photo-real virtual reality to robotic performance and realtime mapping, pushing boundaries, redefining expectations and exciting audiences worldwide. In Rotterdam we're joined by co-founder and director Robin McNicholas who has directed for XR, immersive experiences, virtual productions, large-scale installations and live performance.
MLF's focus is to explore the world beyond our senses by applying a unique blend of creative and technical expertise. The studio creates specific visual languages that challenge our perceptions and inform our lived experiences.
In 2021 Robin directed Dream: a collaboration with The Royal Shakespeare Company, Philharmonia Orchestra, Epic Games + Manchester International Festival. What's new? A multi-sensory XR project Sweet Dreams – a collaboration with writer Simon Wroe & BFI.