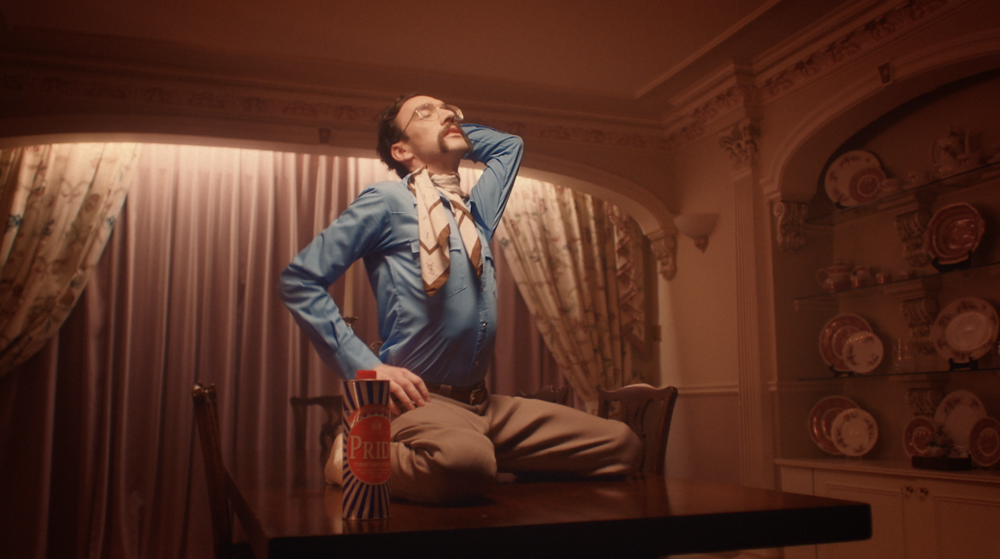 He blended genres, he broke tabus, he surprised his audiences making them always expect the unexpected even if that meant a psychedelic journey encapsulated in a seemingly classical live action short. He is David Wilson a queer director specialising in work that is often radical, subversive, cinematic and ALWAYS playful!
Showing audiences what they didn't know they needed to see, making artsy videos with a commercial edge, always in motion! We can't wait for David to take our Rotterdam stage by storm!
More than a decade ago, David Wilson was one of the people re-vamping and rescuing from oblivion the music video format, back in the days when promos were struggling to once again become relevant story-telling environments. He made artistic cutting-edge videos look sexy, mesmerizing and appealing to large crowds.
Over the years, his work has won him multiple acclaim: from being named 'Best Director' at the UK Music Video Awards, to a Grammy Nomination, to winning Cannes Gold and a Eurobest Gold.
He's brought his radical self to brands like Nike, Apple, Facebook, Ikea, O2, Spotify and LEGO. As well as working with musicians such as Arctic Monkeys, Arcade Fire, Tame Impala, Lady Gaga, David Guetta, Christine and the Queens, Glass Animals, Metronomy, and Hercules and Love Affair.
He's most well know for his music video work, but his output spans various mediums including commercials and even VR installations. He takes great enjoyment from crossing disciplines between animation and live action, often combining the two to create something totally unique. Along with directing, he also regularly VJs with his home-made visuals at clubs and music festivals.
We'll get to experience some of his many talents during the afterparty he has in store for us, but first, we'll get to learn more about his process and projects right on our In Motion Rotterdam stage! X-CY-TING!