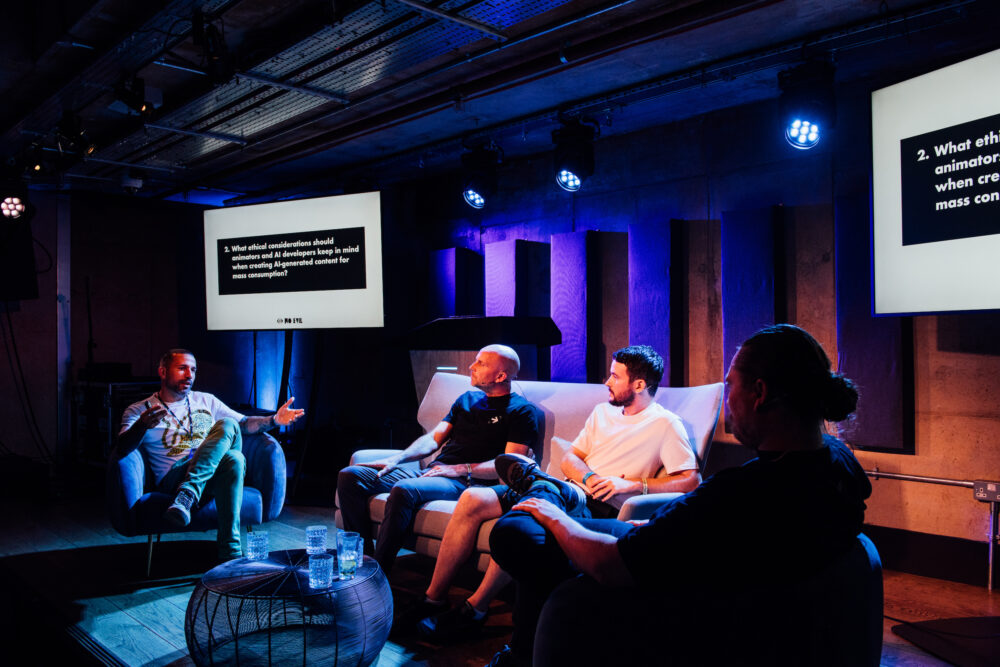 No other technical development of the past years has polarized the art community quite as much as the issues raised by the use of AI in developing artworks. Time to dive into this topic with a panel discussion.
Questions about what represents an ethical use, the problematics of engine trainings, reflecting on whether it helps or sabotages artists' development, not to mention the latest and debatable policies developed by big studios regarding the use of AI within the film-making industry, are just some of the topics heatedly discussed involving AI.
But at this stage, is Artificial Intelligence still unavoidable? Can we go back to where we were before this development? Should we accept or reject it? Is there a middle way? Join Playgrounds director Leon van Rooij and his guests and let's try to find out!
Joining this panel is Patrick O'Keefe production designer at Sony Pictures Animation. He worked as a visual development artist and matte painter on a variety of films, video games, commercials and television shows. After his spectacular work as one of the art-directors for the Spider-Man: Into the Spider-Verse, he ended up leading the art department team for the sequel: Spider-Man: Across the Spider-Verse, taking part in the production of one of the most visually exciting feature animation of 2023!
Also guests to this panel are Amp.Amsterdam. They specialize in creating sounds for brands. More and more companies are adding sonic branding to their arsenal of branding assets, and for a good reason – it extends their reach among the extensive range of marketing platforms and creates a memorable emotional connection with their customers. Amp have collaborated with Walt Disney Company, Hans Anders, Gucci, Interpolis and Albert Heijn among others.
Last, but not least, we will be joined by Chris Hoffmann (a.k.a UglyStupidHonest). He likes to create worlds that immerse you in other realities, changing your perspectives or simply prompting escapism. His clients include Apple, Lexus, BASF, Kvadrat, Alcantara, Motorola, Maxon and Samsung among others. Chris Hoffmann is interested in experimenting with new technologies to discover how they can be bent, distorted, used and misused or mixed.