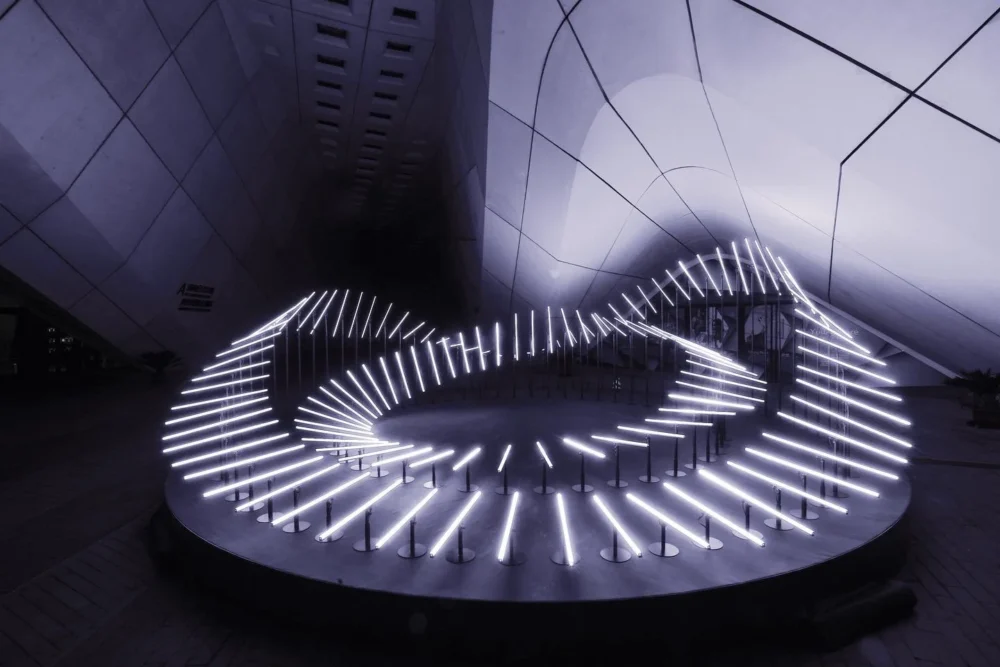 Created in 2017, Ammonite is one of the Scale's most iconic works, achieving overwhelming success over the past six years. Though Scale have previously produced similar creations, this is still considered to be one of their main works, in great part due to its modularity and attractive visual form. Thus far, Ammonite is Scale's most-shown installation worldwide.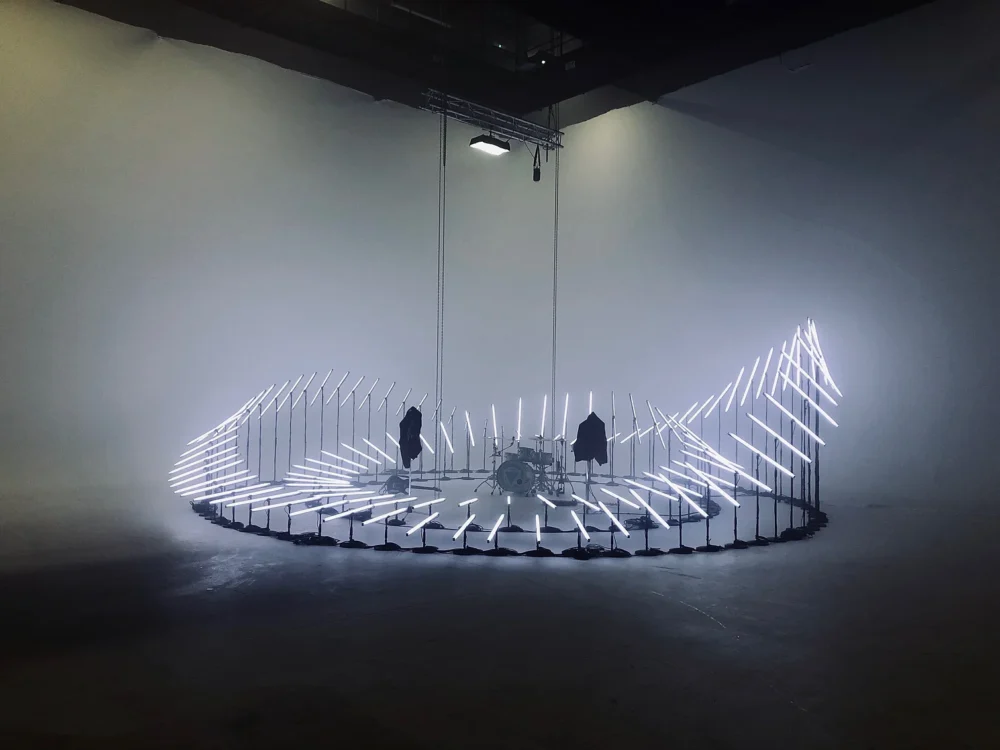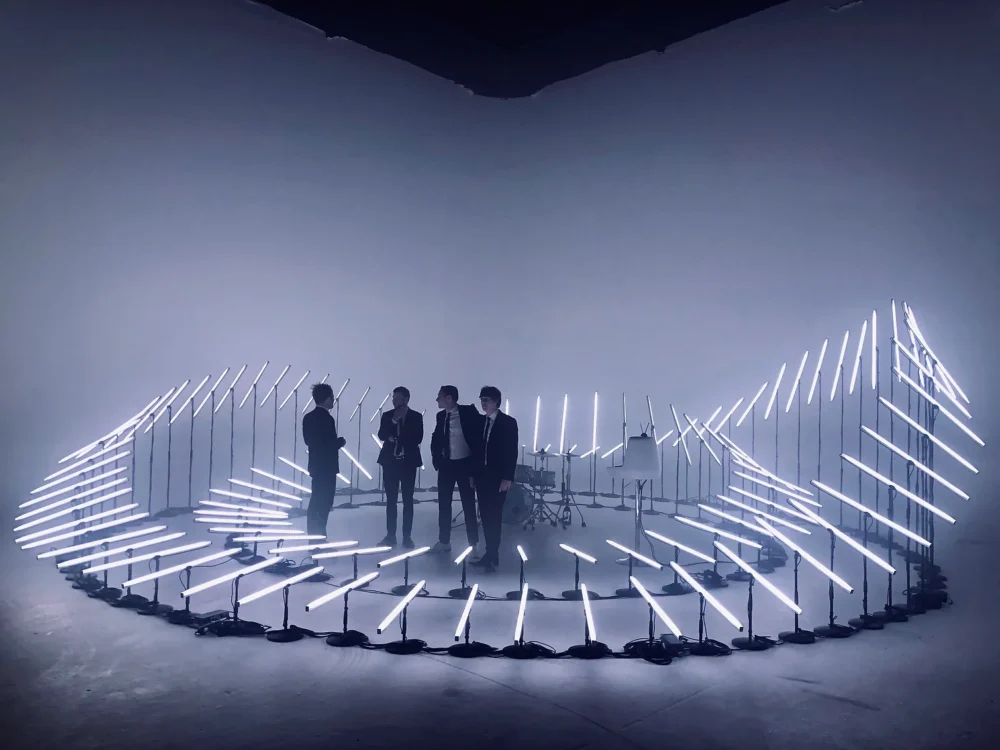 Composed of 112 repeated lines of light, its organic design is precise and balanced. Since its creation, Ammonite has taken varying forms, but Scale has been working to ensure that, although perfectly still, it gives the illusion of being a dynamic object. In addition to the powerful design, light plays a major part in the show's narration with the precise visual transcription. The object comes to life and spectators have the opportunity to contemplate an emerging poetry.
Music by Chloé and Rami Khalifé
Scale is a group of creatives from very different professional and artistic backgrounds. A Parisian-based collective, Scale is above all a group of passionate friends who wanted to do something unique in their spare time by bringing their expertise together.
"We don't consider ourselves artists, per se, although it is often claimed that at Scale we produce art installations. Indeed, none of the Scale members were trained at major art schools. Our academic and professional backgrounds are more technical. Our collective is dominated by our knowledge of cables and soldering irons."