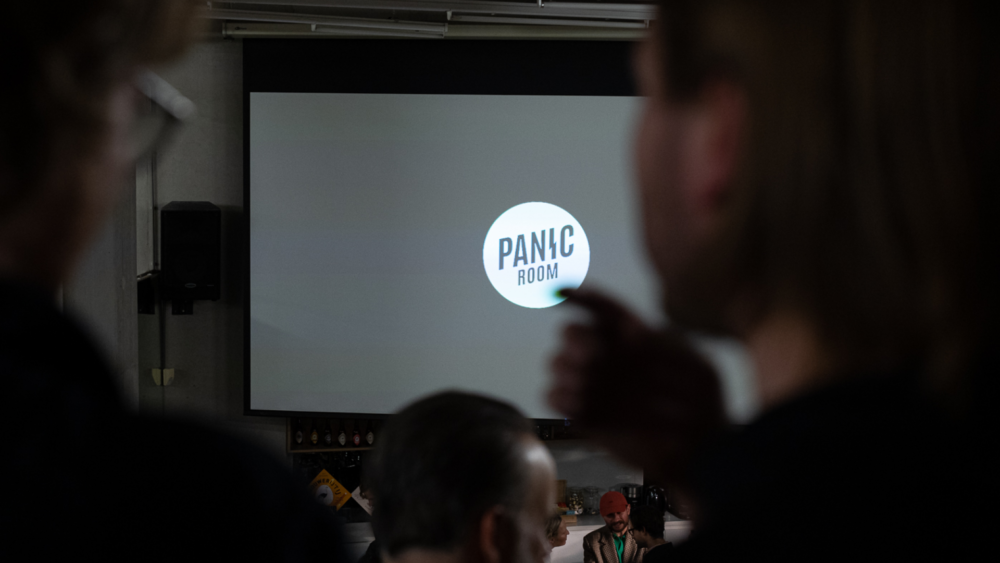 The 1st rule about Panic Room is that guests don't talk about their own work.
The 2nd rule about Panic Room is that you can't buy your way in.
The 3rd rule about Panic Room is that we don't talk about Panic Room.
Ok, we'll scrap rule number 3 because this year we are bringing out the legendary Panic Room from their cozy space in Amsterdam right to In Motion Rotterdam!
Panic Room is a bi-annual event curated by The Panics. It began in 2009 with the aim of bringing the Amsterdam creative crowd together. They invite some of the best directors, photographers, artists, musicians and random creative folk they admire from around the globe to come and share what's making them tick at the moment. One could call it a love-in so maybe this is their hippy moment. But we need more love in this world, and at the core, The Panic Room is all about sharing positivity to make us better.
Guests for this Panic Room edition are Mikey Please, Patrick O'Keefe and Julia Pott.
Patrick O'Keefe is a production designer at Sony Pictures Animation. He worked as a visual development artist and matte painter on a variety of films, video games, commercials and television shows. After his spectacular work as one of the art-directors for the Spider-Man: Into the Spider-Verse, he ended up leading the art department team for the sequel: Spider-Man: Across the Spider-Verse, taking part in the production of one of the most visually exciting feature animation of 2023!
Mikey Please is a BAFTA award winning animation director and writer, based in London. He recently co-directed a 30 minute Christmas Special at Aardman Animations for Netflix with his long time collaborator and bestest pal Dan Ojari. With every project that he creates, Mikey Please reminds us all why we love animation so much. Showcasing the beauty, the whimsical and the pure artistry of this genre, his films often feature heart-warming stories and adorable characters.
Summer Camp Island creator Julia Pott is an award-winning British animator living in Los Angeles. Her films have screened at festivals worldwide including Sundance, TIFF, Annecy and SXSW. Julia's work tends to explore the motivations behind human relationships, representing characters as mildly ridiculous anthropomorphic animals.