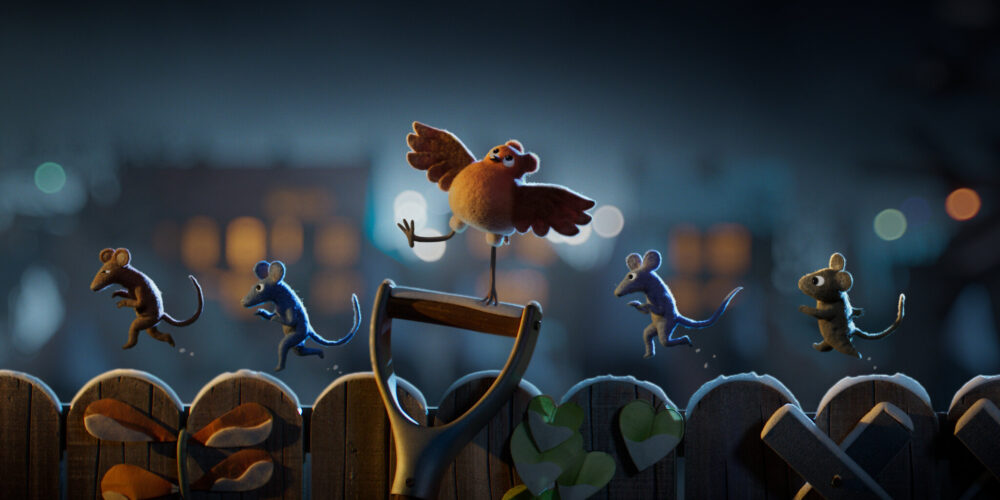 After healing the sprained ankle of a unicorn, Mikey Please was granted one wish. He wished to be the greatest animation director, EVER. Alas, unicorns aren't magicians. Though, it did tell him that if he worked really, really hard forever, then maybe one day he'd be kind of ok. So he went off to do a Masters at London's Royal College of Art, funding it with commissions from people like Virgin, Rough Trade, Ninja Tune and Universal Records. There he made a short film called The Eagleman Stag, which premiered at the 2011 Sundance Film Festival, won a BAFTA and a bunch of other awards from places such as SXSW, Seattle, LA and Chicago International Film Festivals and the AFI.
Mikey then continued his commercial work with a short for Nike and directing part of the Grammy nominated album film '9 Types of Light' for the Brooklyn based band, TV on the Radio. In early 2012, he was awarded a 3-month fellowship in Tokyo by the Japanese Center for Cultural Affairs. During this time, he developed the script for a new short film, Martyn Myller.
In 2014 he teamed up with major animation man talent, Dan Ojari, creating Parabella Studio, based out of Lighthouse Studios in Dalston. Over the years they have created a whole range of works, from shorts to comic books as well as developing long form narrative projects.