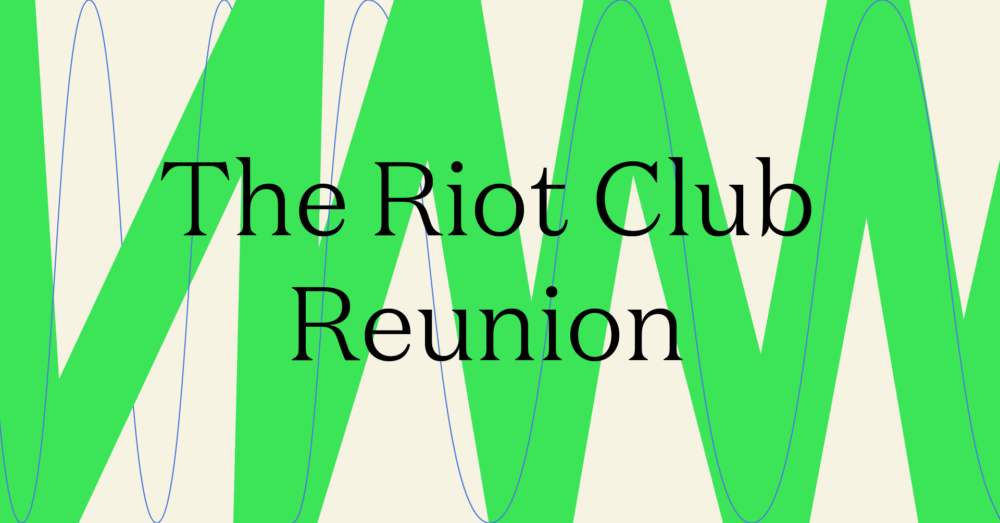 Lead by Daniels, with Mikey Please, Kirsten Lepore, Tom CJ Brown, Julia Pott and David Wilson
It's 2011 when Mark Duggan, a black British man was shot to death by police. Violent clashes between hundreds, mostly young rioters and English police followed. During these riots people were forced to stay inside their homes, including a group of young talented filmmakers and designers.
There's a lot of uncertainty during the times of hiding and since they are not allowed to leave the house, the artists decide to spend their time on creating. Within these days Mikey Please, Daniel Kwan, Daniel Scheinert, Kirsten Lepore, Tom CJ Brown, Julia Pott, David Wilson and others create their own alternative version of 'The Terminator'. This 'hiding' turns out to foreshadow a distinctive working method of a group of very hands-on creators that is now unmissable in today's animation and film landscape.
On Playgrounds In Motion, exactly 12 years later, these now-famous makers meet again in Rotterdam. Coming together in this one-of-a kind panel which they call: The Riot Club Reunion.
Leading the discussion will be Daniels. They directed Everything, Everywhere All At Once indie masterpiece who got hold in 2023 of 7 Oscars including the ones for Best Directors and Best Picture. The duo has also collaborated with Passion Pit, Foster the People and Tenacious D, among others, as well as created the smashing viral hit Turn Down For What for DJ Snake + Lil Jon. 
Also joining the talk is Summer Camp Island creatorJulia Pott an award-winning British animator living in Los Angeles. Her films have screened at festivals worldwide including Sundance, TIFF, Annecy and SXSW. Her work tends to explore the motivations behind human relationships, representing characters as mildly ridiculous anthropomorphic animals. 
Director Kirsten Lepore is particularly known for Oscar nominated Marcel the Shell with Shoes On, the viral short Hi Stranger as well as Marvel Studio's I Am Groot series currently streaming on Disney +. 
Tom CJ Brown is a British artist and filmmaker, primarily known for his short films t.o.m., teeth, Cousin John – The Arrival, and Christopher at Sea which have collectively won over 50 awards at festivals around the world including Sundance, SXSW, Outfest, Annecy, and AFI Fest. 
David Wilson blends genres, breaks tabus, surprises his audiences making them always expect the unexpected. David is a queer director specialising in work that is often radical, subversive, cinematic and always playful! 
Mikey Please's projects have been screened at festivals all over the world and gathered numerous awards, including BAFTAs. Together with Dan Ojari he created the heart-warming Netflix animated musical Robin, Robin. 
We can't wait to experience the awesomeness bound to happen when these folks will join forces!