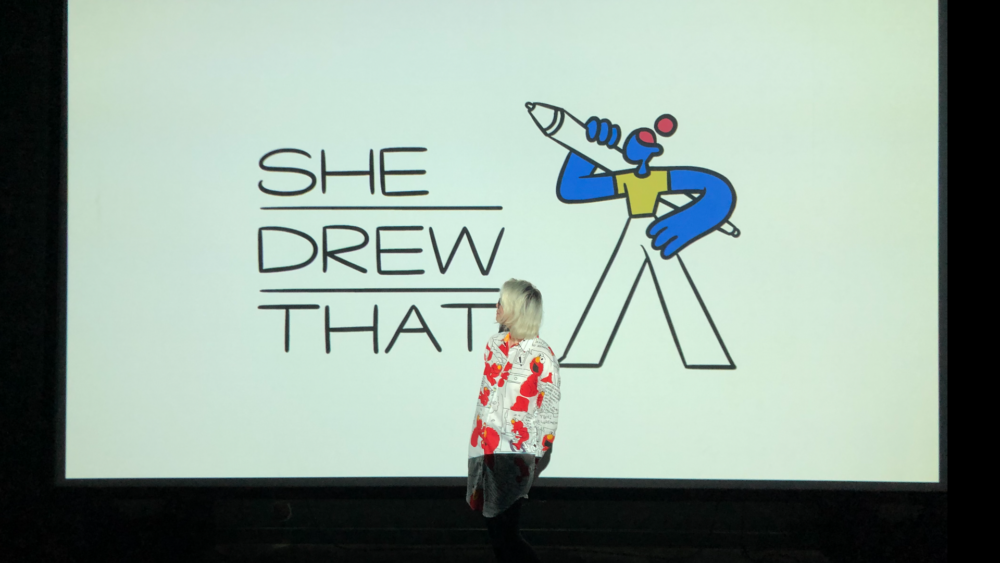 She Drew That is all about community. They love creating spaces for people to come together and chat animation. So what better place than In Motion London festival, to grab you all together and create a little animation community?
How does it work?
During the sketch session you'll be provided individual frames of an animated loop on paper or as a downloadable image for you to draw all over. Before leaving the session give your frame to our host Hannah Lau-Walker and She Drew That will add your frame to the general loop.
We're so excited to see how this animation will come together! So on Saturday, September 9, join and hang out with She Drew That, have a beer, let your mind wander and your hand draw! Everybody is welcome to sketch together.
The She Drew That collective aims to develop female (the descriptor including cisgender, transgender and non-binary people) freelancers' skills and connect them with people in the animation industry to enhance their employability.
Founded in April 2019, they initially ran monthly workshops, creating a network of active female animators and engaging existing female directors as role models and inspirational presenters to develop attendees' confidence as well as their skillset.