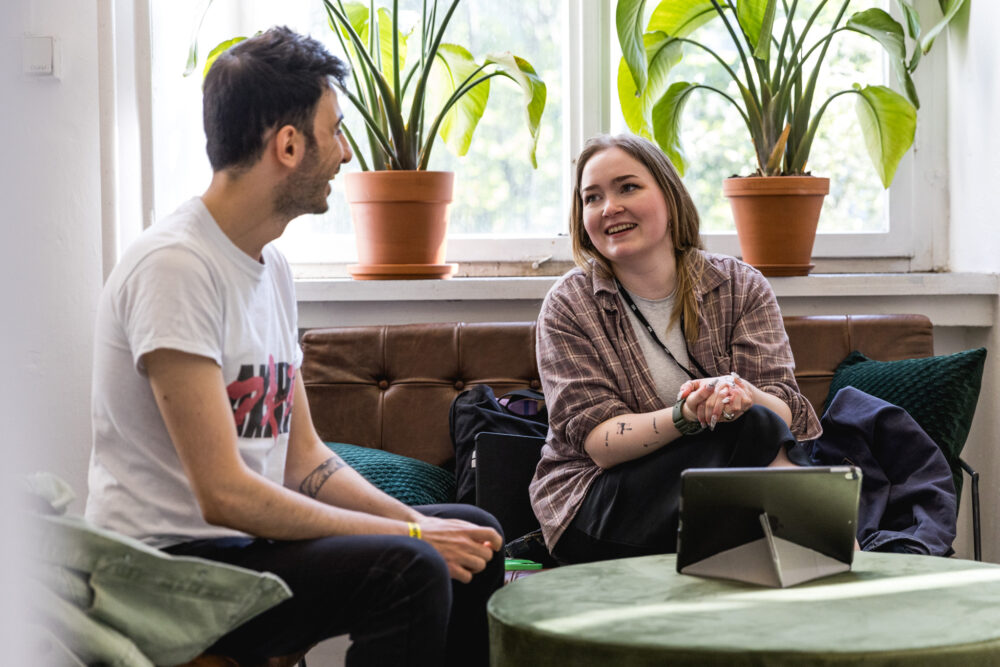 Pick a slot and then, for 15 minutes, pick the brains of an industry professional! You can talk about anything relevant to your career, whether you want a second opinion on a portfolio, a showreel, or you feel like pitching a project or an idea.
It can also be a request for a piece of advice about where to take things further, artistic wise. We promise to bring the best industry professionals with an open mind and open ear we can get our hands on! Read below and find out who's joining us!
HOW DOES IT WORK?
On the day of the festival, you can head out to the registration desk and pick a slot of your choice. The slots will be allocated on the basis of first-come-first-served. Those eager to pick a second slot will need to cue again.
Between 14:00-15:00 the registration desk will be located next tothe accreditation booth.
After 15:00, the registration desk will be located in the Lower Third space.
WHO WILL BE RECRUITING?
Studio AKA have a track-record of diverse animation projects and films, with a team of directors and designers focussing on creating stories that stand out in storytelling and design. Known internationally for their idiosyncratic and innovative work, expressed across an eclectic range of projects, they are a multi-BAFTA winning, multi-EMMY awarded and OSCAR-nominated independent animation studio.
During the session they will be searching for 2D and 3D animators
The Line animation studio tackles different kinds of projects from small independent jobs to large commercials and everything else in between. Aside from films and commercials, they have worked on interactive projects, VR, 3D, 2D and motion graphics. More recently they created the music videos for Lil Nas X – Star Walkin', Hero for Marvel Snap as well as Type S: Chiaki's Journey II – a micro-series featuring the new Integra Type S from Acura.
During the session they will recruiting for Nuke compositors and 2D character/ effects animators / art directors
WHO IS UP FOR A PROFESSIONAL CHAT / PORTFOLIO REVIEW?