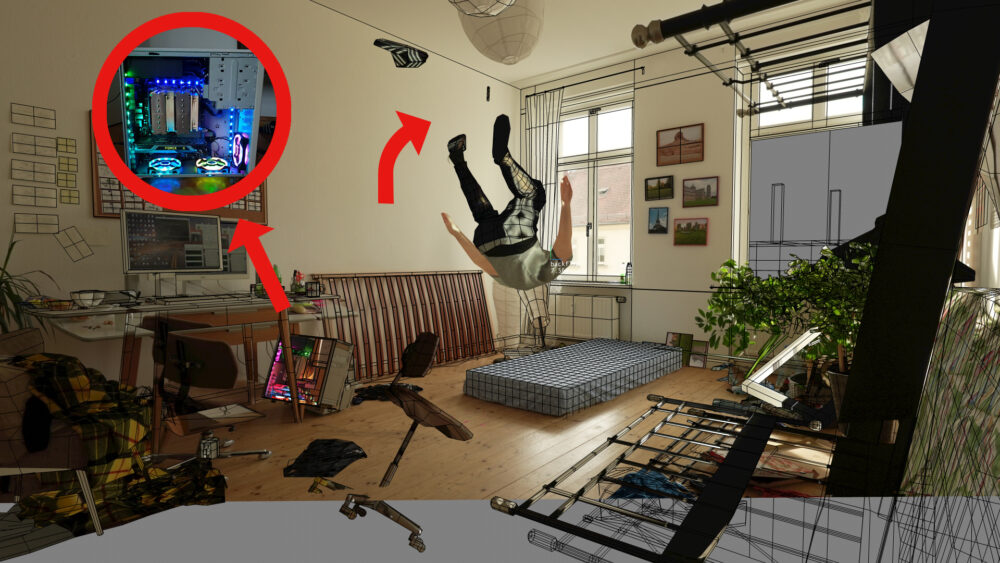 If you're anything like us, sometimes seeing fragments from a project during an artist talk simply makes us curious to watch it in its entirety. Good news! For those who would like to immerse more into the works of some of guest speakers, we are setting up our very own pop-up cinema!
Expect works from Animade, Studio AKA, Nikita Diakur, She Drew That plus some beauties hand-picked by Procreate!
Length of the program: 2h 47 minutes
Note that the program will be repeated several times during the festival.
Produced by Animade
Tend (d. Tom Judd & Ed Barret)
Donkey Wrong (d. Jim Billy Wheeler)
Chronemics (d. Tom Judd & Ed Barret)
Olympos (d. Russell Etheridge)
Bees (d. Ricard Badia)
Lernz (d. Ed Barrett)
Lunch Break (d. Lana Simanenkova)
Produced by Studio AKA

A Morning Stroll (d. Grant Orchard)
Jojo in the Stars (d. Marc Craste)
Lost & Found (d. Philip Hunt)
Varmints (d. Marc Craste)
Lovesport Love Biggamehunting (d. Grant Orchard)
Lovesport Love Dominoes (d. Grant Orchard)
Lovesport Love Fencing (d. Grant Orchard)
Lovesport Love Highdiving (d. Grant Orchard)
Lovesport Love Paintballing (d. Grant Orchard)
Lovesport Love Pingpong (d. Grant Orchard)
Lovesport Love Synchronised Swimming (d. Grant Orchard)
Lovesport Love The Dogs (d. Grant Orchard)
Presented by Procreate
Garden Quest (d. Michael Relth)
The Witch's Ghosts (d. Michael Relth)
Dream (d. Aaron Blaise)
She Drew That presents: Made by Women
Give Me Space (d. Leanne Rule)
I'm Only Sleeping (d. Em Cooper)
The Peace of Wild Things (d. Katy Wang)
Isle of Chair (d. Ivyy Chen)
Enough (d. Anna Mantzaris)
Check'em Out (d. Eva Münnich)
Silvering (d. Eilidh Nicoll)
The Bigger Picture (d. Daisy Jacobs)
Yeah, I'm Good Thanks (d. Hannah Lau-Walker)
Your Mountain is Waiting (d. Hannah Jacobs)
Boobs (d. She Drew That)
Sidesteps (d. Isabel Barfod)
Directed by Nikita Diakur
Fest
Backflip