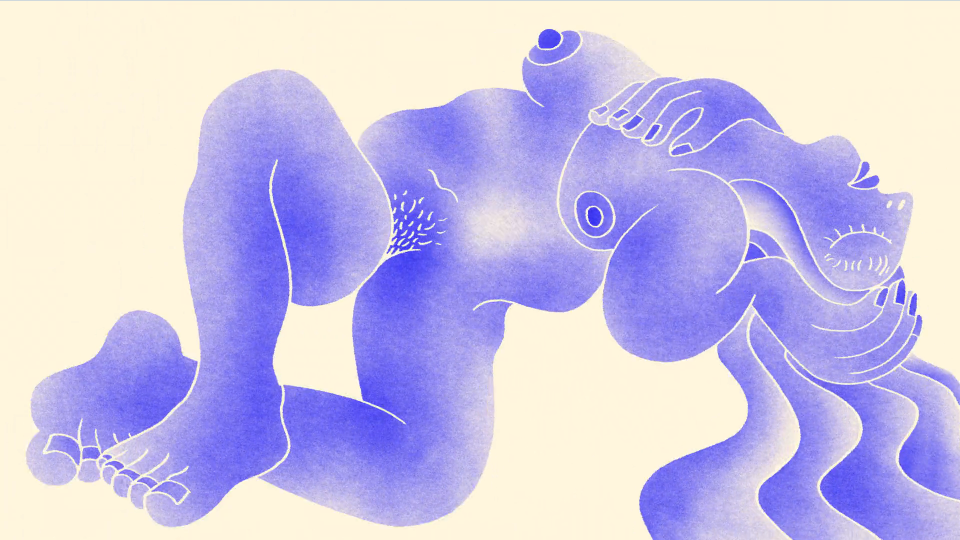 Filmmaker and animation director, Anna Ginsburg has a veritable arsenal of skills ranging from stop-motion, digital imagery, live-action to her signature hand-drawn 2D animation. She quickly caught the industry's attention after her first music video, Bombay Bicycle Club's 'How Can You Swallow So Much Sleep?', won a BAFTA at the New Talent Awards. From here, she began making waves with her 2D work such as her film for Channel 4's Random Acts, 'Private Parts'. Through this journey, Anna's become known for her inventive transitions, strong female protagonists and bold visual storytelling. We can't wait to see what she's got in store for us at In Motion 2023!
Represented by Strange Beast, Anna has worked with the likes of John Lewis, Reebox, Sony, CNN, BBC, Channel 4, Columbia Records, Universal and Burberry and has collected the ADC Young Guns Award, Vimeo Staff Picks, an Annecy Cristal, and a British Arrow – amongst others.
She's become known for bringing her creative touch to causes and products with social value. In the past years, she's directed and animated incredible work for Fashion Revolution, Bloody Good Period, and Breast Cancer Now.
Anna Ginsburg has graced the Playgrounds stage before: both virtually for our online edition and physically in Breda. A London native herself, we just had to invite her back for this edition in her home town.
She'll share her thoughts on aubergines, talking genitals and the oldest women in the world. We're intrigued! You'll hear her discuss her passion projects, why and how she makes them and how to find a balance between personal and commercial work.