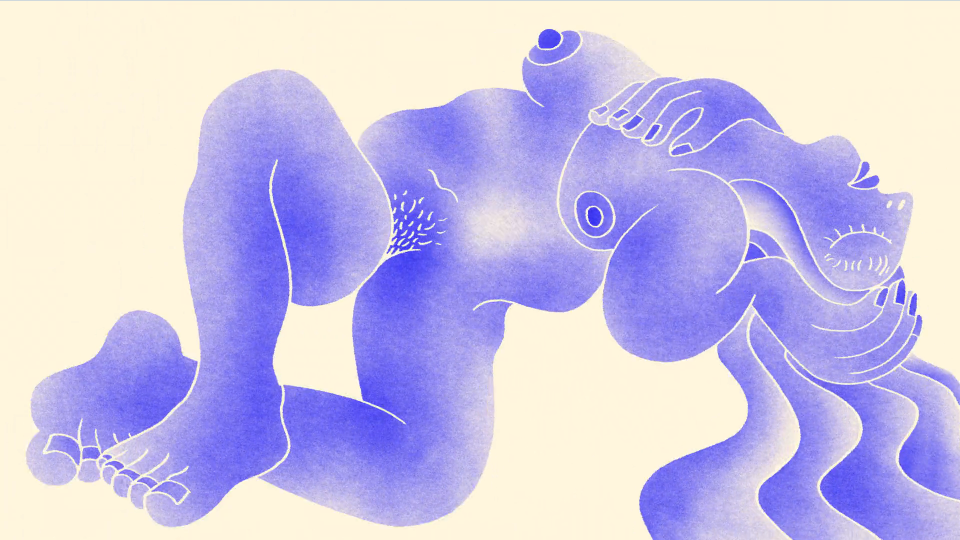 Sporting a very recognisable chromatic style and narratives often focussed on strong female protagonists, Anna Ginsburg's works create a long-lasting impression on anyone watching them. She has collaborated with John Lewis, Reebox, Sony, BBC, Channel 4, Columbia Records, Universal and Burberry among others.
Born and raised in London, Anna Ginsburg is a filmmaker with a diverse range of talents. She specialises in combining different techniques and approaches, working across traditional hand drawn 2D, stop-motion, digital imagery and live-action.
Anna's first music video for Bombay Bicycle Club's 'How Can You Swallow So Much Sleep?' won a Bafta at the New Talent Awards. Since then Anna has received incredible praise for her film 'Private Parts', which was screened at film festivals worldwide.
Talking in a Playgrounds Eye Candy article about why she admires the works of Anna Ginsburg, our editor Romme van der Schoot mentioned: "I think her  most iconic projects are the animated interviews and music videos she has done.  Especially her promos have exactly the right amount of transition and smoothness in animation, perfectly suiting the music. It's all in a simplistic illustrative style that has a  hand-made look and feel. Her character design is quite recognisable in a lot her projects.  It's funky, fun and bright with colors schemes that you could describe with these same  words.