Longtime friends of Playgrounds Studio AKA have a track-record of diverse animation projects and films, with a team of directors and designers focussing on creating stories that stand out in storytelling and design. During In Motion London, where we will be joined by partners and creative directors Marc Craste and Philip Hunt.
They will provide a captivating perspective on recent notable works and offer a tantalising glimpse into an exciting new project currently underway at AKA.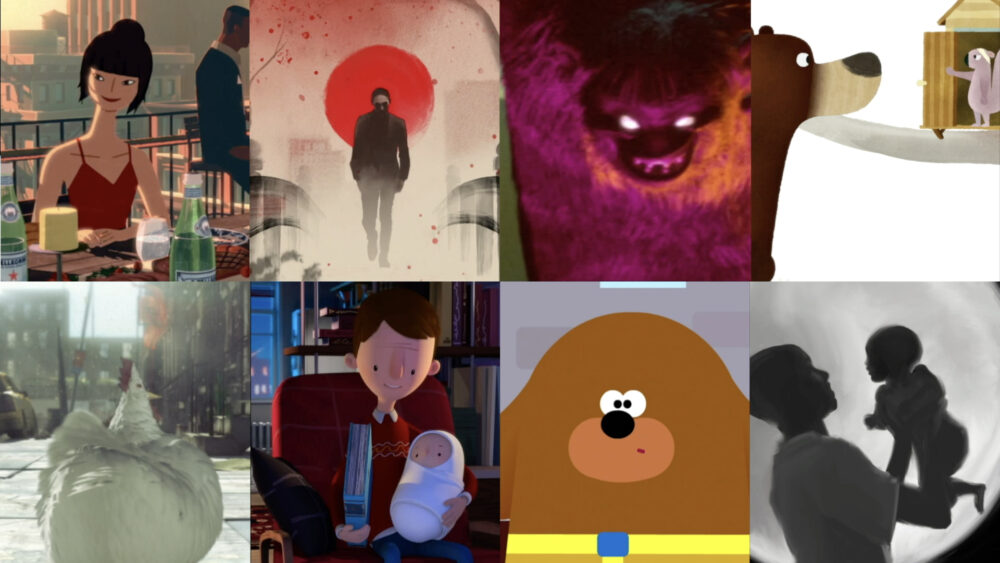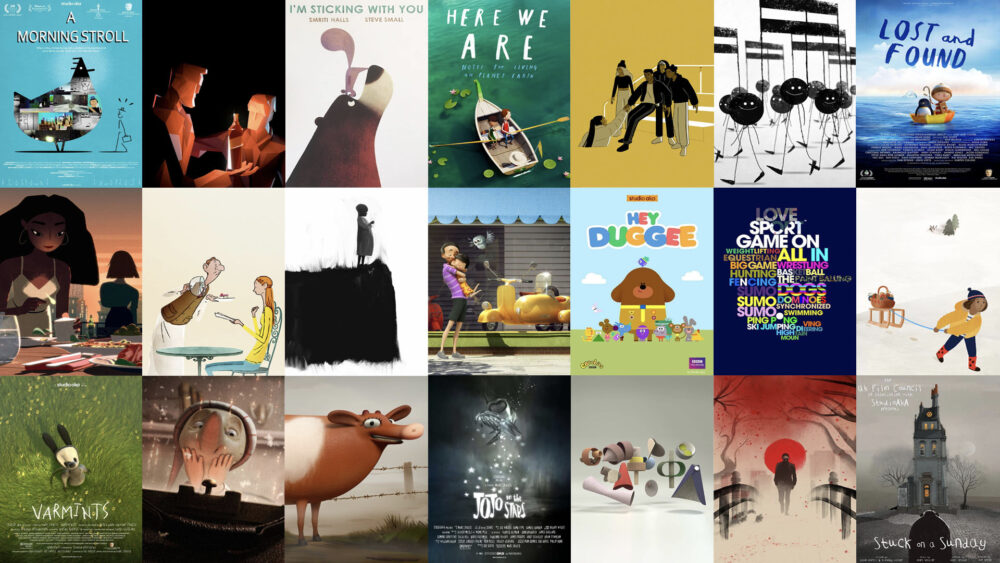 Studio AKA is a multi-BAFTA winning, multi-EMMY awarded and OSCAR-nominated independent animation studio. Known internationally for their idiosyncratic and innovative work, expressed across an eclectic range of projects.
Their close-knit team includes directors, designers, animators, writers, technical artists, and producers who create and consult on projects with a strong emphasis on story, design, and character.
Studio AKA both originates projects and works to commission, from commercials and title sequences to short films, documentary and drama sequences, and even original tv series.
Creative Director and partner at Studio AKA, Philip Hunt, will delve into the studio's creative processes across a selection of diverse projects, from the compelling narrative work for Black Earth Rising, to the exquisitely elegant Queen Charlotte title design and from the EMMY-winning half-hour film Here We Are: Notes for Living on Planet Earth, to the deceptively simple EMMY & BAFTA-winning preschool series, Hey Duggee.
In his presentation, Marc Craste will be premiering a teaser of PICATOPIA, providing a tantalising glimpse into the creation of an extraordinary universe. Picatopia grew out of Marc's original Bafta/Cartoon D'or winning short JoJo in the Stars, first as a graphic novel begun in lockdown, and now as a teaser showcasing AKA's first exploration into Realtime rendering with the Unreal Engine.
Marc will offer insights into this technology's potential to redefine the studio's ambitions, sharing the personal and studio-wide challenges encountered while pursuing long-term passion projects and highlighting the importance of maintaining momentum and overcoming obstacles.
Together, this joint presentation will shed light on Studio AKA's unwavering commitment to nurturing individual talents and fostering a creative environment where innovation thrives. Be sure not to miss this captivating glimpse into the behind-the-scenes world of Studio AKA's exceptional work.