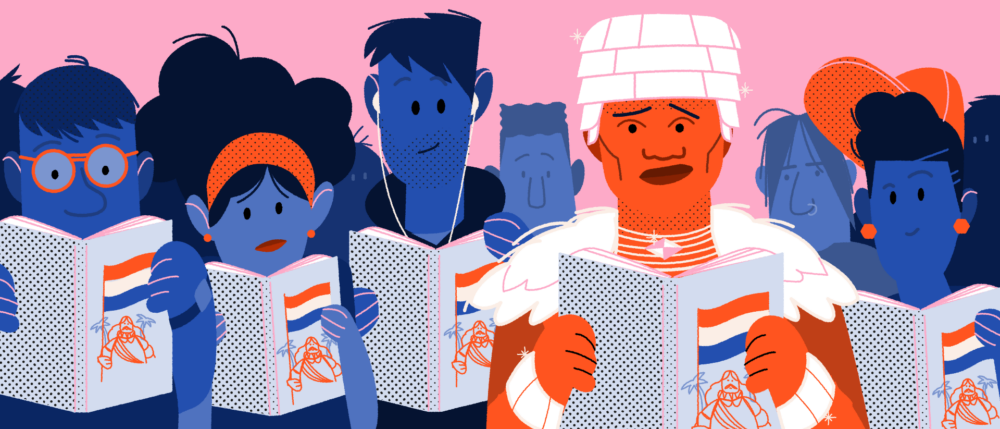 Simon Buijs is an art director/designer of animated illustrations & illustrated animations. He is also known as Bobby Pola. But, for us, he is more than a very talented creator with a unique style. Because he is also one of our very dear Playgrounds Eye Candy editors! In Breda, at Blend on-site, we got to see and listen to his talking live. And we were even more inspired.⁠ So we've decided to share his insights to our international audience as well, during Blend online!
Simon Buijs has worked for Squla, BNO, Kunstmuseum, Karhu, Spotify and Ebay to name a few. He collaborated with  Ambassadors, Submarine, Ka-Ching and Motoko. And he also used to be a tutor of visual design at the Willem de Kooning Academy.
At the moment he is a senior art director at BUCK. And he just  illustrated his first children's book 'Liever Niet' ('Rather not') written by Zarissa Windzak. The book is published by Wilde Haren, a fresh publicity company who aim to create inclusive children's books.
"At a certain point I really stopped looking at other people" Simon said, "and started looking at myself. And channeling my energy into creating. And being prepared to fail. Because I did fail a lot!".⁠
⁠A talk full of wisdom and hands-on tips, made possible by our principal sponsor Procreate.