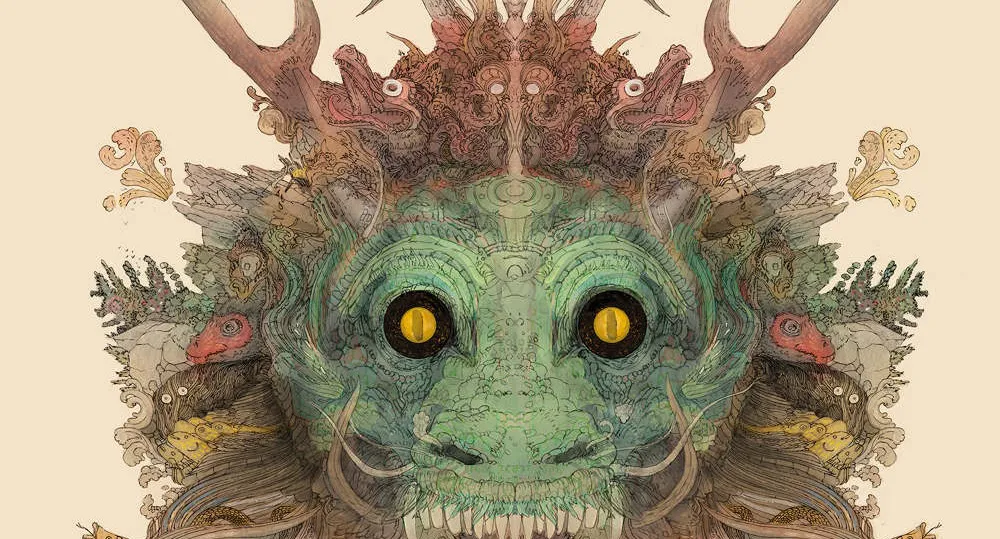 Ludwig Volbeda has a very recognizable and unique style, managing to always bring his own aesthetic in the works he creates, whether them being illustrations for books, covers, posters or sketches. He likes to explore the relationship between text and image and to play with the rhythms of visual elements in comics. We're very curious about his thought process and eager to listen to his insights during Blend 2021 (on-site)!
Illustrator Ludwig Volbeda currently lives and works in Amsterdam, where he works on children's books and autonomous work. In 2018 he won the Gouden Penseel for 'Fabeldieren' (Fantastic Beasts), written by Floortje Zwigtman. And this year Benny Lindelauf en Ludwig received a Zilveren Griffel ánd a Zilveren Penseel for voor 'Hele verhalen voor een halve soldaat' (Complete stories for an incomplete soldier)!
Nowadays, he enjoys the language of comics more and more. Drawing them prompts him to experiment with the rhythm of images and the collaboration between text and image. One of his trademarks is to include hidden messages and references in his works. He is interested in themes such as love, loss and alienation and gets inspiration from science, landscapes, literature and daily life.