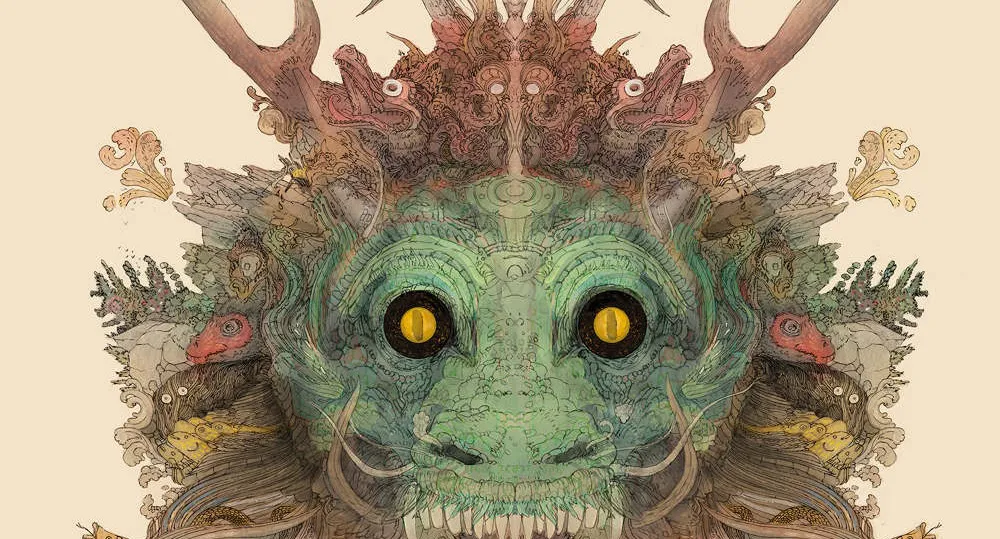 Illustrator Ludwig Volbeda has a very recognisable and unique style, managing to always bring his own aesthetic in the works he creates, whether them being illustrations for books, covers, posters or sketches.
He took the Dutch illustration scene by storm when he won the Golden Brush (De Gouden Penseel) distinction awarded to the best children books illustrator, in 2018, for Fabeldieren (Mythical creatures). For the same book he also won Bronze at the European Design Award.
During his study of illustration at AKV St. Joost in Breda, drawing comics was just an excuse to write. In 2016 he made the illustrations for his first children's book.  He loves to fill his walls and sketchbooks with drawings, doodles and cartoons. Nowadays, he enjoys the language of comics more and more. Drawing them prompts him to experiment with the rhythm of images and the collaboration between text and image.
One of his trademarks is to include hidden messages and references in his works. He is interested in themes such as love, loss and alienation and gets inspiration from science, landscapes, literature and daily life.
Ludwig Volbeda is now based in Amsterdam. He works on illustrations for children's books but also other freelance projects.