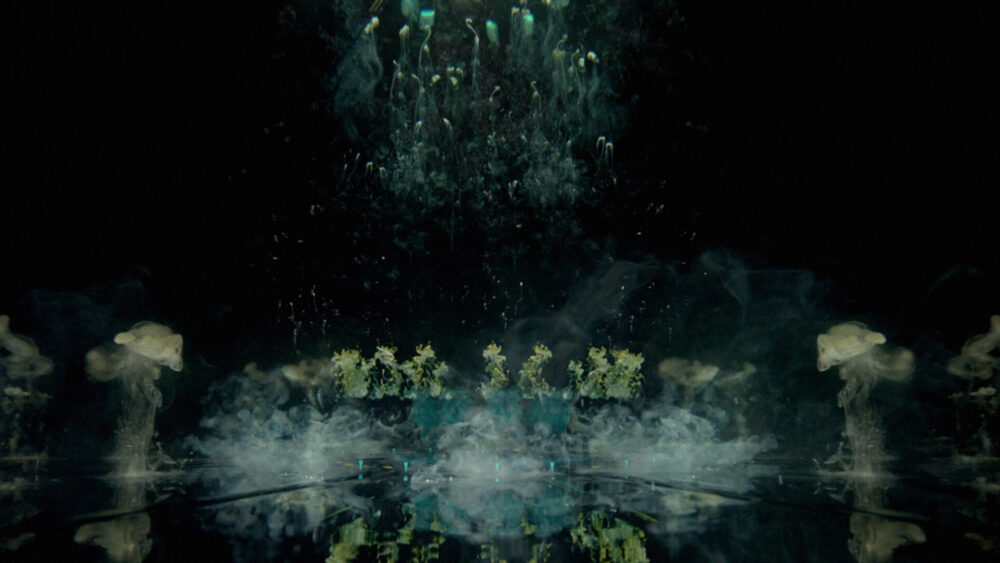 Rogier van der Zwaag's work can probably be best described as an endless stream of experiments. We are over the moon he is creating Blend's titles this year!
Each of his projects is a new step in his search for synergy between sound and image, reality and imagination. 'I consider process to be more important than an idea. My ideas are pretty small but my processes are quite extensive.' Rogier said in 2020, during his Blend online mind-blowing artist talk. Exactly in order to learn more about his spectacular process, we have invited him back as part of the Blend experience!
Rogier is a filmmaker and visual artist based in Amsterdam, The Netherlands. He is know for his spectacular audio-visual collaborations with IDFA, DGTL Festival, Binkbeats and Nothing Beats the Drum, Into The Great Wide Open among others, as well as projects like A New Cycle and In Dust /In Us.
Like the scientists of old, he starts with nothing but a hypothesis – and a camera. As his experiments gather speed they take over his studio, his house and his life.
Props pile up, hard drives are overloaded and showers become a distant memory. Yet all this is forgotten when he releases his creations, as time, shape and perspective are turned inside out to dance across our screens.
During his Blend talk he will show how his work proces where analogue techniques are combined with digital methods.