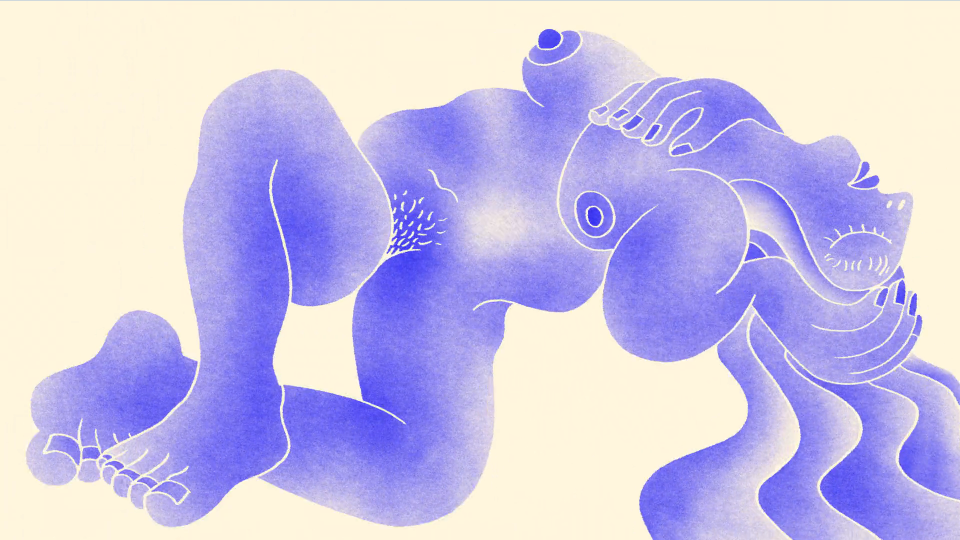 Sporting a very recognisable chromatic style and narratives often focussed on strong female protagonists, Anna Ginsburg's works create a long-lasting impression on anyone watching them. She has collaborated with John Lewis, Reebox, Sony, BBC, Channel 4, Columbia Records, Universal and Burberry among others.
Born and raised in London, Anna Ginsburg is a filmmaker with a diverse range of talents. She specialises in combining different techniques and approaches, working across traditional hand drawn 2D, stop-motion, digital imagery and live-action.
Anna's first music video for Bombay Bicycle Club's 'How Can You Swallow So Much Sleep?' won a Bafta at the New Talent Awards. Since then Anna has received incredible praise for her film 'Private Parts', which was screened at film festivals worldwide.
During the talk at Blend, she will be covering her early career in music video. She will discuss the reasons why I felt the burning need to make 'Private Parts' an animated documentary about sexual equality and female masturbation in her mid twenties. She will also give us insights in the processes behind her films 'What is Beauty?' and 'Ugly' covering the conflict between making commercial work for money and personal work to keep that mysterious creative stark burning bright.  As she very nicely puts it "The name of the talk could be 'spinning Aubergines, talking genital and the oldest women in the world'." Now who can say no to this?