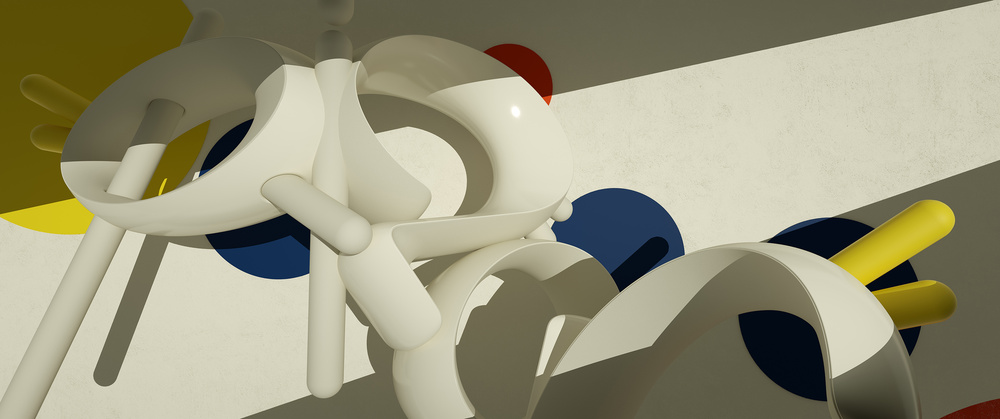 "Stay hungry. Stay foolish." This is the motto of 3d designer and illustrator Rizon Parein. Never shying away from a new challenge, Rizon is known to challenge the formats and create new opportunities.
Thus came to being also his pet project: Us By Night festival, of which he is founder and creative director. He has been with us during Playgrounds 2016 and we felt it was high time to catch up with his new artistic explorations and challenges! So we're very happy we can add him to our line up for Blend 2021 online!
Rizon's unique 3D style is colorful and playful, and his digital models come beautifully close to reality.
Over the years, Parein has managed to take his talent and passion for graffiti from the streets of Belgium to the forefront of the world of design and advertising. He works with great clients like Apple, Nike, adidas, Google, Facebook, Jay-Z, Calvin Klein, Nespresso, Heineken, Mercedes, BMW, Disney among others.
In 2016 he founded the festival Us by Night, which flipped the classic format of a design conference and turned it into a nocturnal, more wild large scale event spread over 3 nights. Us by Night celebrates the creative arts over a wide spectrum of disciplines including graphic design, typography, animation, film, photography, set design, retail design, fashion and architecture.
No other testament needed for a true talent's blending formats to his liking, Rizon Parein is not to be missed during your Blend experience!