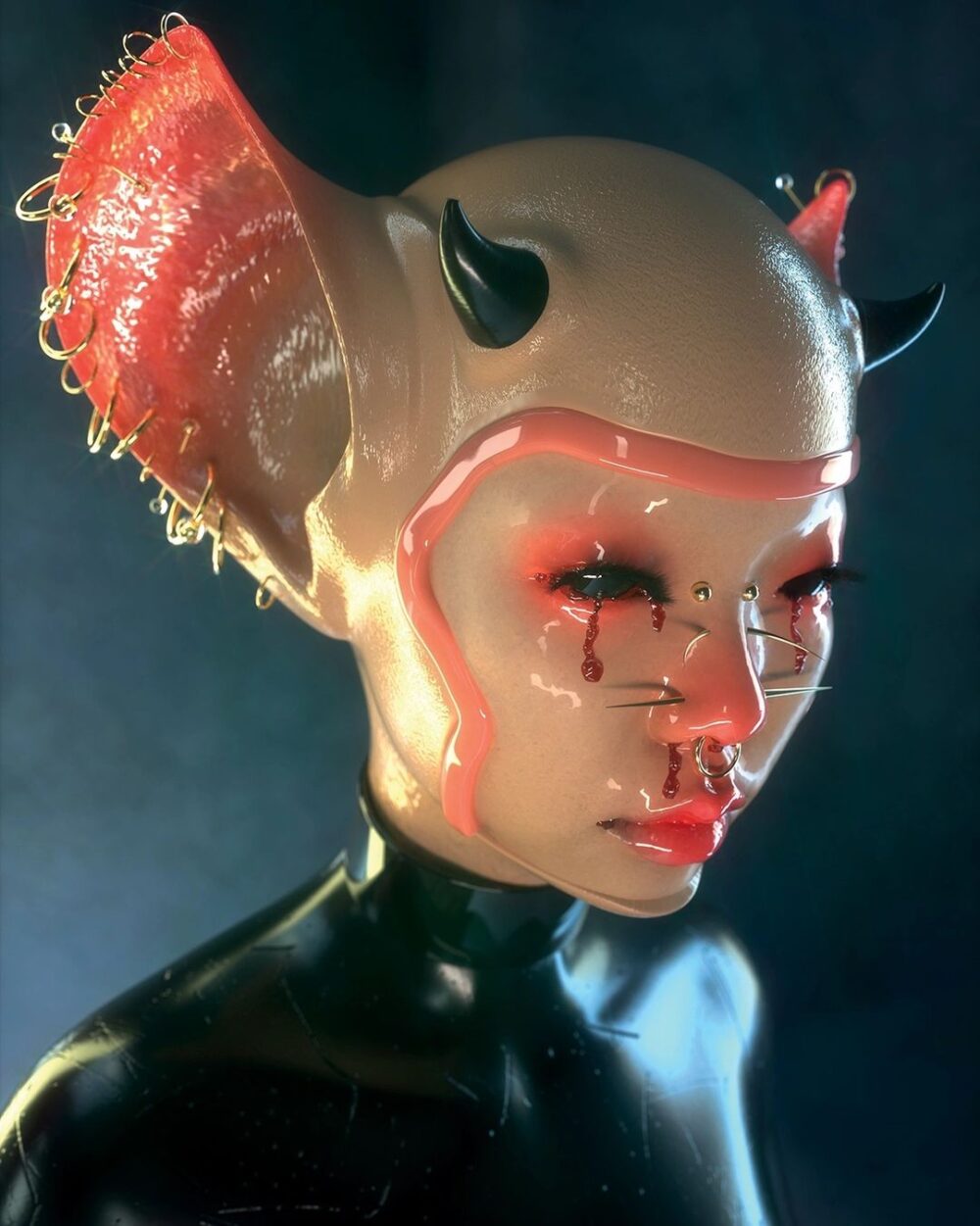 Isamaya Ffrench is an unconventional artist using bodies and faces as her canvas. As one of the most important make-up artists working in Britain today, she is interested in the evolution of beauty ideals as well as the changing face of femininity.
Her fascination for the intersection of femininity,  beauty and science is reflected in her impressive career.
Isamaya studied 3D at Chelsea college of art and then product design at St Martins. In 2010 she joined the Theo Adams Company, a London based collective of artists, dancers, musicians, actors and singers from across the globe, they create unique large-scale theatrical productions, film, events, photography and sound work.
In 2017, Isamaya launched Dazed Beauty as Creative Director and since, has played a key creative role for numerous international luxury cosmetic brands.
Her art is literally next level creativity. And her work is unmistakable, gorgeous and sometimes terrifying. She combines classic beauty looks with radical fantasy. We are looking forward to speak to her at Blend online 2021!