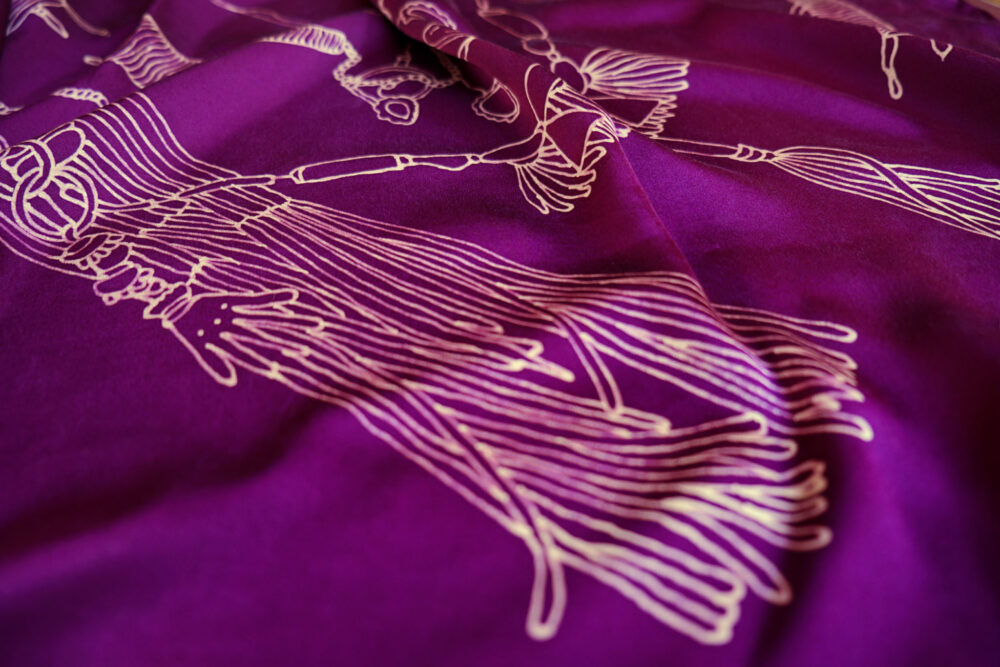 Raised by biologists, the subject matter of the work of Lisa Rampilli is directly influenced by this immersive background in the sciences and natural world. Equally inspired by the cosmos, her studies in drawing and painting culminated with a thesis on psychedelic art, spanning from Hieronymus Bosch to the Beat Generation.
Lisa Rampilli lives and works in Milan. Graduated in Painting at Accademia di Belle Arti di Brera, she continued her studies at ENSCI in Paris.
While studying in Paris she started to work as a set designer for brands like Fendi. This stroll into the world fashion further expanded when she discovered her love for fabrics and patterns in Bali.
She has collaborated with Gucci, Chantecaille, Mantero to name a few.
In 2020 she collaborated with writer Niekolaas Johannes Lekkerkerk and Eindhoven based publisher Onomatopee for the essay Bestiary of Corona Animals.