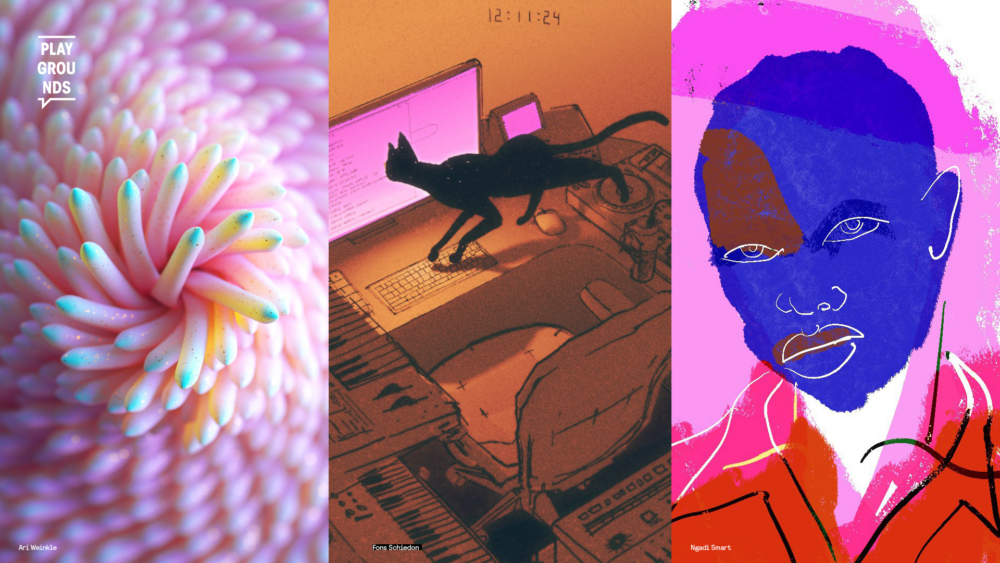 Playgrounds BLEND Breda will be the place where pioneers in visual culture will give you a sneak peek into the future and a look into their work. Within a low-key setting you get the chance to vibe with fellow creatives and visit captivating talks. Chassé Theater will be the place to get encouraged and experience a show & tell that you've never seen before.
And there is more! During November we'll set up shop at several locations with Blend program next to our conference. Keep an eye out on our socials and website to be updated our extra events and confirmed artists.
➡️ Grab your tickets here.
Educational tickets
We offer a special education price for all students and employees of academies. Educational ticket: €15
For groups of 5+ people we offer additional discounts.
5-10 students | 10% discount via discount code + 1 free ticket for a tutor
11-30 students | 15% discount + 1 free ticket for a tutor per 15 students| payment per invoice
31-80 students | 25% discount + 1 free ticket for a tutor per 15 students | payment via invoice
Interested? Please contact ticketing@weareplaygrounds.nl
Studio discount 
Buying 5 tickets or more for your studio? Groups get extra discounts. Please contact us directly via ticketing@weareplaygrounds.nl