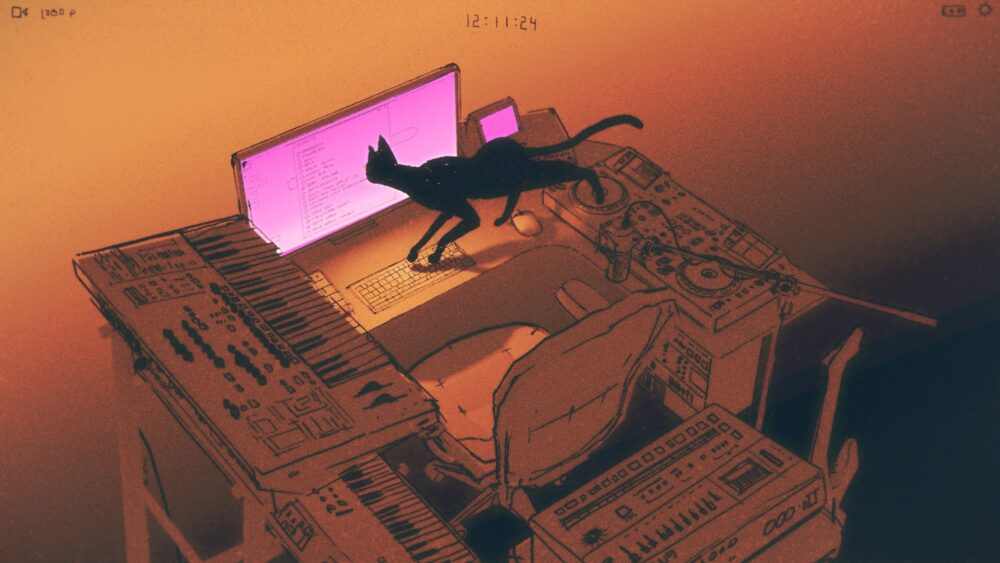 Fons Schiedon is a director, designer & artist, working across all visual mediums. He creates short films and installations, and is also known for his commissioned work in illustration, graphic, interior and broadcasting design. A host and moderator of countless Playgrounds events and fests, we are thrilled to catch up with Fons during Blend Amsterdam & Breda and put him once again in the spotlight as an artist!
Fons has created video content for Beyoncé's Formation World Tour, collaborated with FKA Twigs on her Live experience, made an animated graphic novel of Mozart's Magic Flute, and directed music videos for international recording artists such as Action Bronson, Groove Armada, Marshmello x Halsey, and Jaimeo Brown.
He was the team lead for the title sequence to Sony/Marvel's Venom as well as responsible for the design for Michelle Obama's Netflix Documentary Becoming.
His work is internationally recognised and has been featured by publications such as The Guardian, Elephant, It's nice that, The Creators Project, Cartoon Brew, Motionographer, Creative Review; festivals such as Pnedotzero, Festival de Cannes, Pictoplasma, Annecy and Siggraph and broadcast internationally by PBS, BBC, Arte, Zdf and others.
We are so very excited to see what else he has been up to since our last encounter!