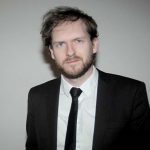 Fons Schiedon is a director, designer & artist, working across all visual mediums. He creates short films and installations, and is also known for his commissioned work in illustration, graphic, interior and broadcasting design. An extremely versatile creator always surprising his audiences, he has collaborated with MTV, Motorola, XL Recordings, Samsung, General Population, Passion Pictures, BBC, Submarine and Pictoplasma, among others.
Fons has created video content for Beyoncé's Formation World Tour, collaborated with FKA Twigs on her Live experience, made an animated graphic novel of Mozart's Magic Flute, and directed music videos for international recording artists such as Groove Armada, Marshmello x Halsey and Jaimeo Brown.
He was the team lead for the title sequence to Sony/Marvel's Venom as well as responsible for the design for Michelle Obama's Netflix Documentary Becoming.
His work is internationally recognised and has been featured by publications such as The Guardian, Elephant, It's nice that, The Creators Project, Cartoon Brew, Motionographer, Creative Review; festivals such as Pnedotzero, Festival de Cannes, Pictoplasma, Annecy and Siggraph and broadcast internationally by PBS, BBC, Arte, Zdf and others.
Among his more recent projects are the Super Bowl collaborations with PETA, as well as the music videos Low Era for Geese and American Psycho for Marshmello.