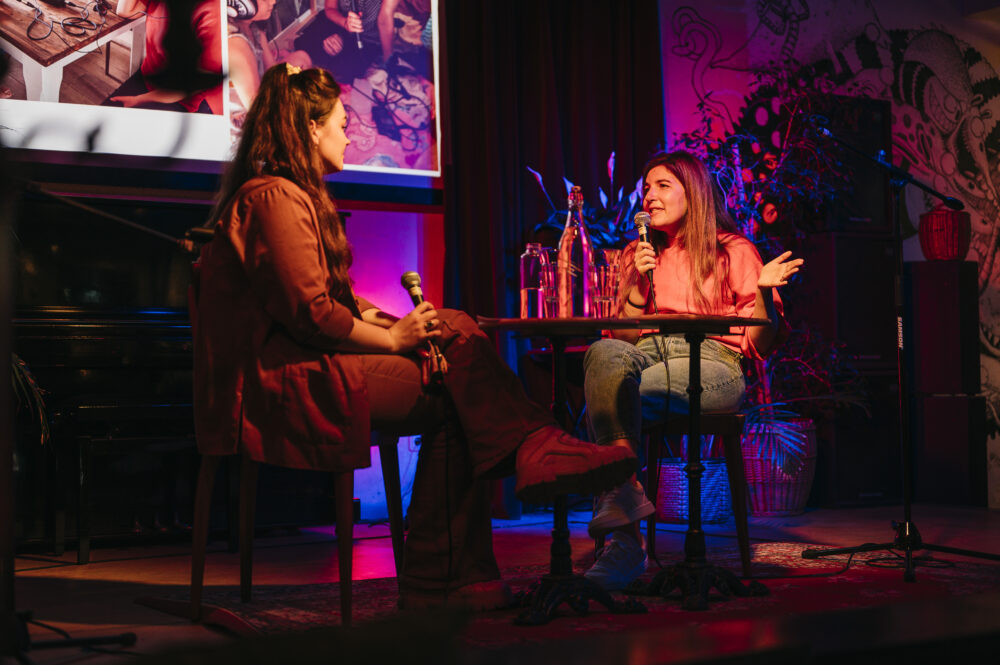 Cannot get enough? Join our intimate show & tell for animation, illustration and the visual arts. Host and animator/illustrator Dymphie Huijssen will grill XR artist Matunda Groenendijk and animator/illustrator Puck Paassen about their work. And we close the evening with a little dance on the tunes of Queen Liek & the Incapablo's. English spoken. Only 100 tickets available.
20.00-23.00 – 't Hijgend Hert Breda
€2,50 of free entrance with your BLEND ticket. Registration mandatory via this link.