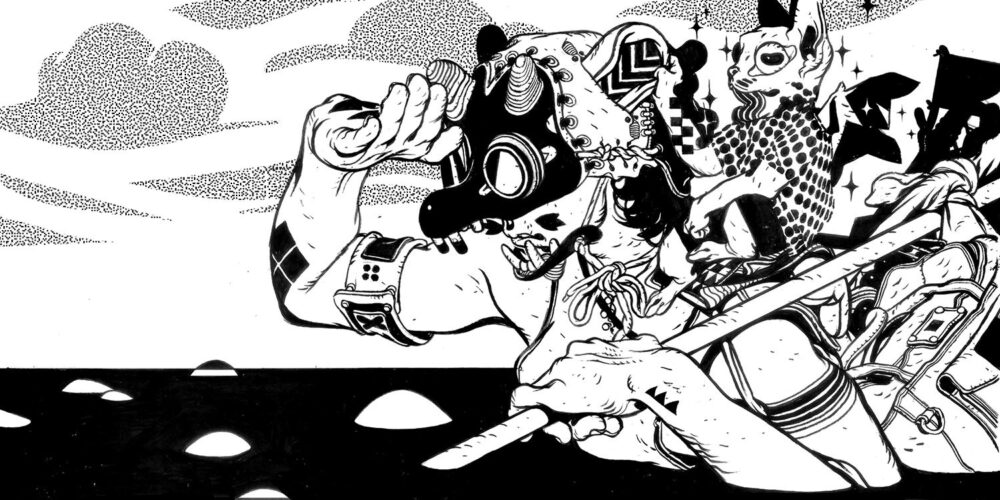 Anand Radhakrishnan is an Indian freelance concept artist. His paintings and designs are incredibly detailed and made with a mixed technique. Playgrounds is happy to welcome him to our The Art Department | World Tour stage!
A freelance illustrator based in Mumbai, Anand  is a graduate from Sir J.J. Institute of Applied Art, topped up with a couple of years of learning illustration at The Art Department. He is passionate about storytelling in any medium and derives inspiration from masters like Moebius, Alphonse Mucha etc.
During The Art Department | World Tour Playgrounds director Leon van Rooij will explore in-depth Anand's concept for some of his illustrations discussing his style, themes and some of his preferred subjects. Anand will also elaborate on his comic books and graphic novels projects, as well as discuss his sketchbooks works.