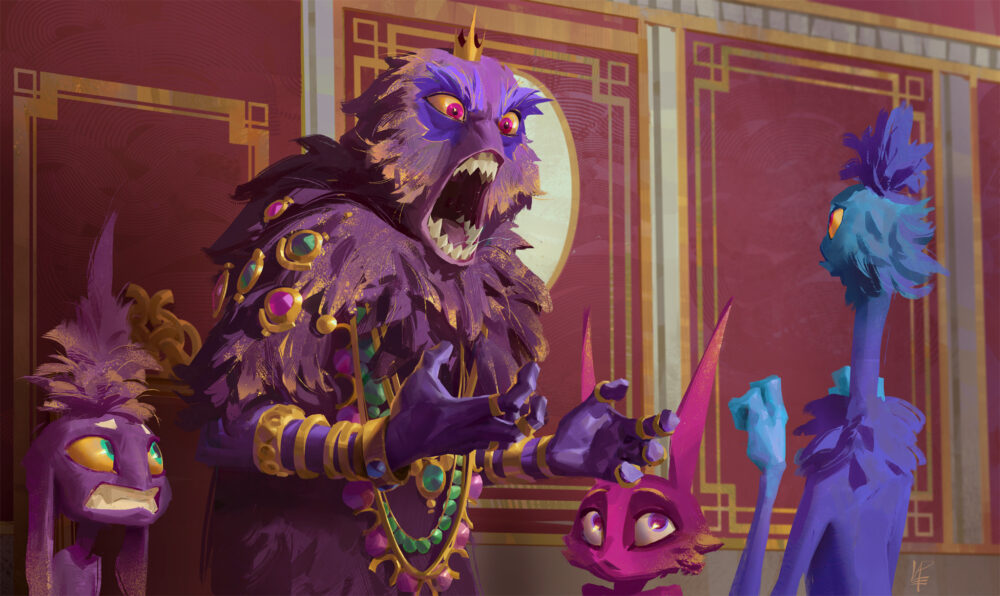 Logan Preshaw is a freelance concept artist and illustrator who has worked at Weta Workshop, Studio Moshi, Working Dog, and other studios around New Zealand and Melbourne, Australia.
His unique aesthetic has landed him commissions for the likes of Ark 2, Valorant and League of Legends video games, Men In Black International and Avatar sequels feature films, Final Space, Pacific Heat, Space Chickens in Space and Exchange Student Zero TV productions.
His projects ranged from working as a concept artists for various film and TV productions to creating UI card illustrations and even designing art-books.
Such was the projects such as Scavengers, an "art of" film book without the actual film he created together with Sacha Bryning. Originally a physical book, Preshaw revived it for digital release renaming it Junkernauts.
At The Art Department | World Tour Logan will give an artist talk with an extensive Q&A.
This talk is brought to you by our principle sponsor Procreate.