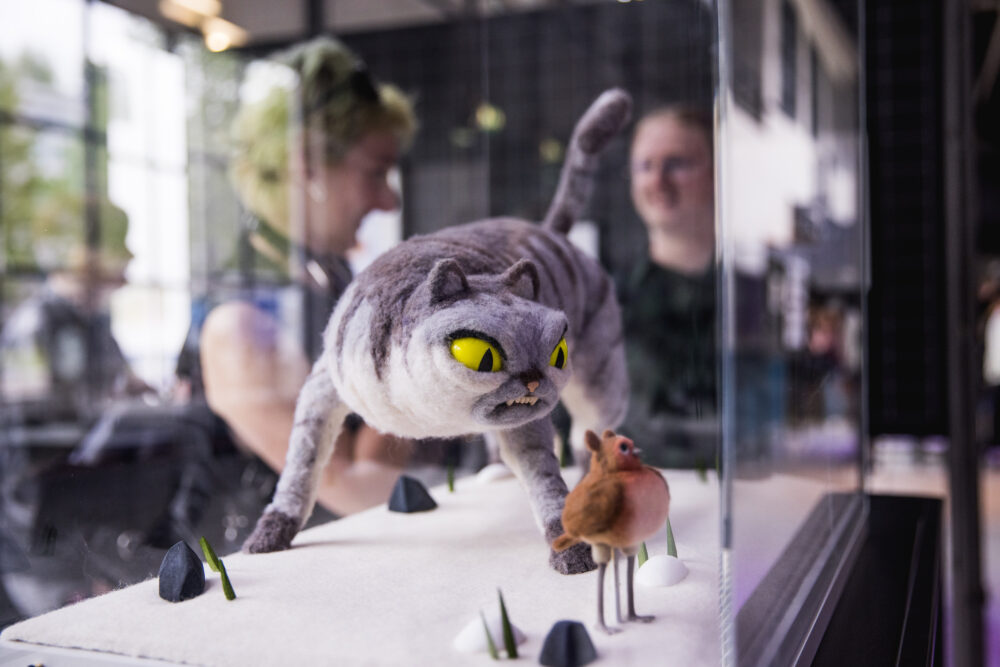 The quest for the right imagery in the development of a movie or game, is the space where technical skills, craftsmanship and creativity come together. Time to curate an expo about this, we thought!
What we see on our streaming channels, in cinema or in a game is the end result of a long design process in which artists are in the search for the perfect images or characters. In this exhibition you will find the original art work and sketches for numerous projects.
The original artwork and puppets of Netflix's amazing stop motion film Robin Robin by Mikey Please will be on display. To enjoy for an up, close and personal exploration.
The works of illustrator and urban sketcher Jörg Asselborn are simply amazing. We are over the moon we can showcase some of his originals.
Besides the work from Jörg and Mikey there will be many more artworks to admire. Designs from artists like Even Mehl Amundsen, , Iris Compiet, Andrea Blasich, Jeremy Hoffman and Wouter Tulp will all be present at the exhibition.
Want to know for more? Visit The Art Department festival and come and listen to artist talks, watch demo's & enjoy our carnival of creativity.