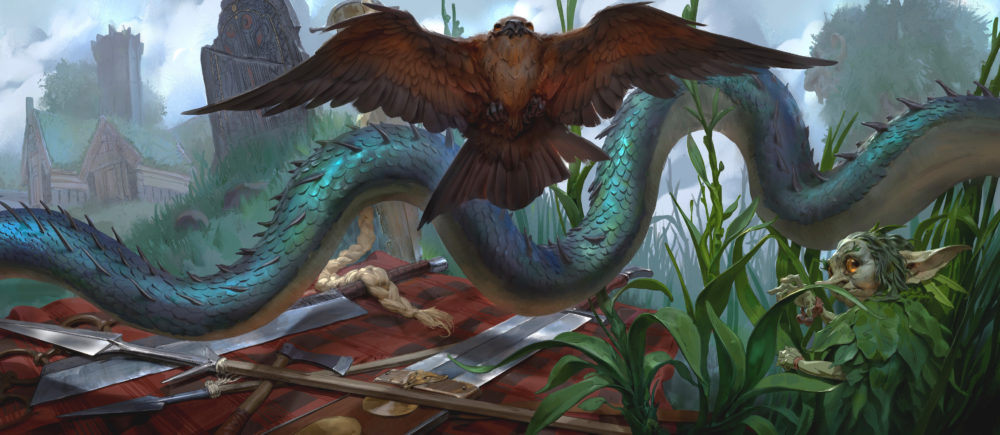 Even Mehl Amundsen is a Norwegian illustrator and concept artist widely recognised for his fantasy based character designs and monsters. He has traveled and worked all over the world from Norway to Canada and then Prague, Czech Republic, which has helped him develop a very particular and yet popular style. His talks and demos are very lively and spectacular, but also extremely insightful.
At a very young age he started flirting with drawing dinosaurs, pirate ships and whatever else sparked his interest, however it was around the age of 15 when he started to treat it like more than a hobby. He went on to study art at Einar Granum Kunstfagskole in Oslo, Norway, after which he was offered a place at Falmouth University in UK.
Feeling the direction he was most attracted to, didn't match the one of his studies, he started freelancing and polishing his skills on his own.
This helped land him a job at Volta studio in Canada where he worked on various projects including doing characters for Lord of the Rings online, Riders of Rohan. After 3 years, he decided to make yet another location change, settling in Prague and continuing his works as a freelancer.
Even published TEGN a book containing 366 of his sketches and stories done in the course of a year. He travels a lot, teaching what he has learned in workshops and giving advice to newcomers. He is also teaching his process and approach through YouTube videos, his Patreon account and livestreams on Twitch.