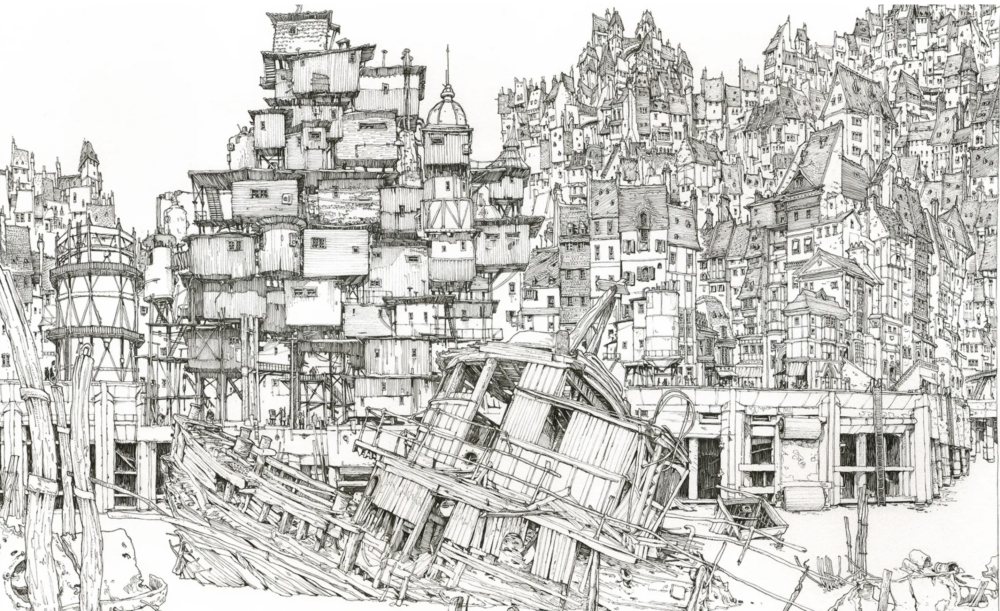 Creator of worlds we'd love to experience in real life, Jörg Asselborn is an illustrator, draughtsman and Urban Sketcher based in Wiesbaden, Germany.
He has studied communication design with a focus on illustrations. In 1999, he co-founded a design studio, working there ever since, mainly on brand design and visual communication.
Since joining the USk group around 2012, he started sketching and drawing as often as possible – whether it's at local sketch meetings or during private holiday trips. He is hugely inspired by sharing and connecting with other sketchers from all over the world. A member of the German USk Rhein-Main Chapter he gives speeches and workshops about Urban Sketching.
He calls his drawings "collections of random and incoherent things" mostly sketched on site, on journeys or excursions, the motifs discovered either by chance or an intended destination. He says that every now and then he discovers places on the Internet which he won't be able to visit any time soon, or perhaps even at all, but which inspires him to draw them just by looking at them.
Some of his drawings are a blend of reality and fiction: images from existing places mixed with his imagination of travelling to other places. "If any such places existed, they would be at the top of my travel wish-list". Ours as well!