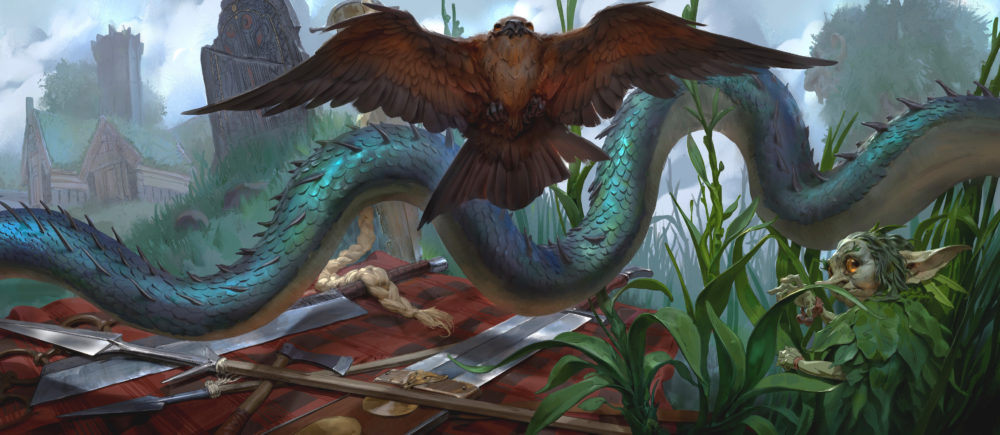 Norwegian illustrator and concept artist, Even Mehl Amundsen is widely recognized for his fantasy based character designs and monsters. A familiar face to our The Art Department audience (the physical events, the online ones, the hybrid edition, you name it!) he is much loved for his energizing talks, hands-on tips and very relatable design strategies.
Even Mehl Amundsen has traveled and worked all over the world from Norway to Canada and then Prague, Czech Republic, which has helped him develop a very particular and yet popular style.
He worked at Volta studio in Canada on various projects including doing characters for Lord of the Rings online as well as Riders of Rohan. After 3 years, he decided to make a location change, settling in Prague and continuing his works as a freelancer.
Even published TEGN a book containing 366 of his sketches and stories done in the course of a year. He travels a lot, teaching what he has learned in workshops and giving advice to newcomers. He is also teaching his process and approach through YouTube videos, his Patreon account and livestreams on Twitch.